Solution
Consider the following scenario: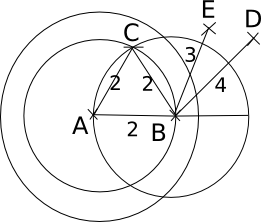 One ration shop can be set up at C, so that it covers A,C and B. Another ration shop can be set up between E and D(such that distance of the shop from either of them is not greater than 2) so that it services both E and D.
So, two ration shops are required to be set up for them to be within 2 km of each city. Option a) is the correct answer.