Solution
Let us draw the diagram and mark position of various pieces as given in the question.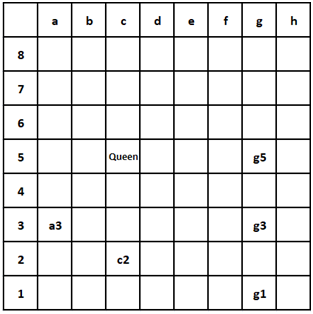 Attack line is shown by the yellow color. All the pieces on this line will be under attack.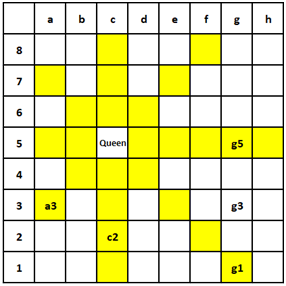 From the diagram we can see that a3, g1, c2 and g5 are under attack. Hence, option C is the correct answer.