Solution
The data can be tabulated as follows(approximately):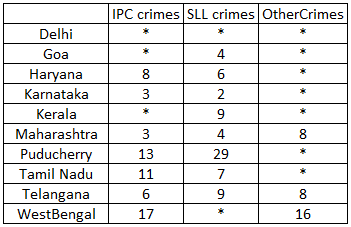 Rank of Delhi in IPC crimes category = 1, The rank of Karnataka and Maharashtra is 3(from table), then the rank of Goa can only be 2.
The rank of Telangana is 6 which has less |IPC crimes than Kerala, which means the rank of Kerala can be less than or equal to 5.
Now, there are two states with 3 ranks, so there will be no rank 4, there can only be rank 5 which is Kerala.