Solution
Let the radius of outer circle be 2R and the centre of both the circles be O.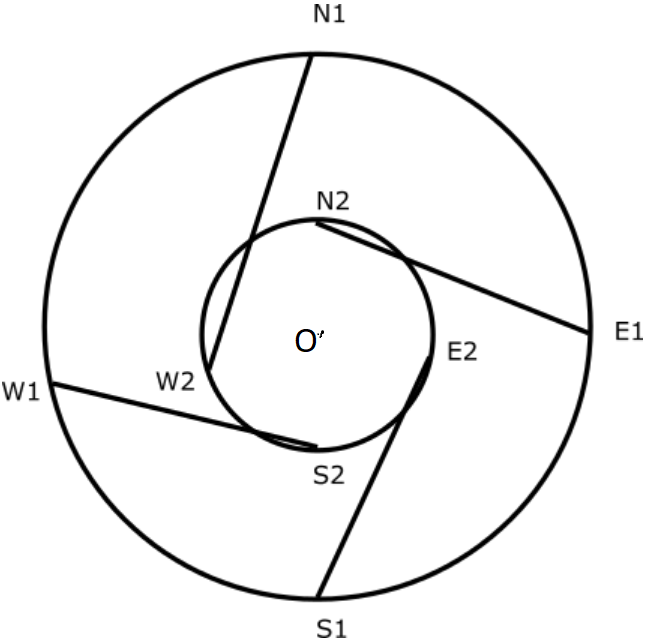 Triangle $$ON_2E_1$$and all the other 3 similar triangles form a right angle at the centre. 
Let the radius of the inner ring road be R
The radius of outer will be 2R as the circumference of the outer ring road is double that of the inner ring road. 
So, in triangle $$ON_2E_1$$ using Pythagoras theorem the value of chords come out to be $$\sqrt5$$ * R so the total length of the chords 4 * $$\sqrt5$$ * R and circumference is equal to 2 *Pi*2R. The ratio gives option C.