Need advice? Talk to our experts
Cracku is one of the top CAT online coaching institutes in India with 9 years of experience. We cover the complete CAT 2024 syllabus, starting from the basics (high school-level) and progressing to advanced concepts. We will keep you updated on registration dates, application forms, daily schedules, and provide GDPI live sessions, ensuring comprehensive CAT 2024 preparation. In addition to CAT, we also provide coaching for some of the top OMETs (Other Management Entrance Tests).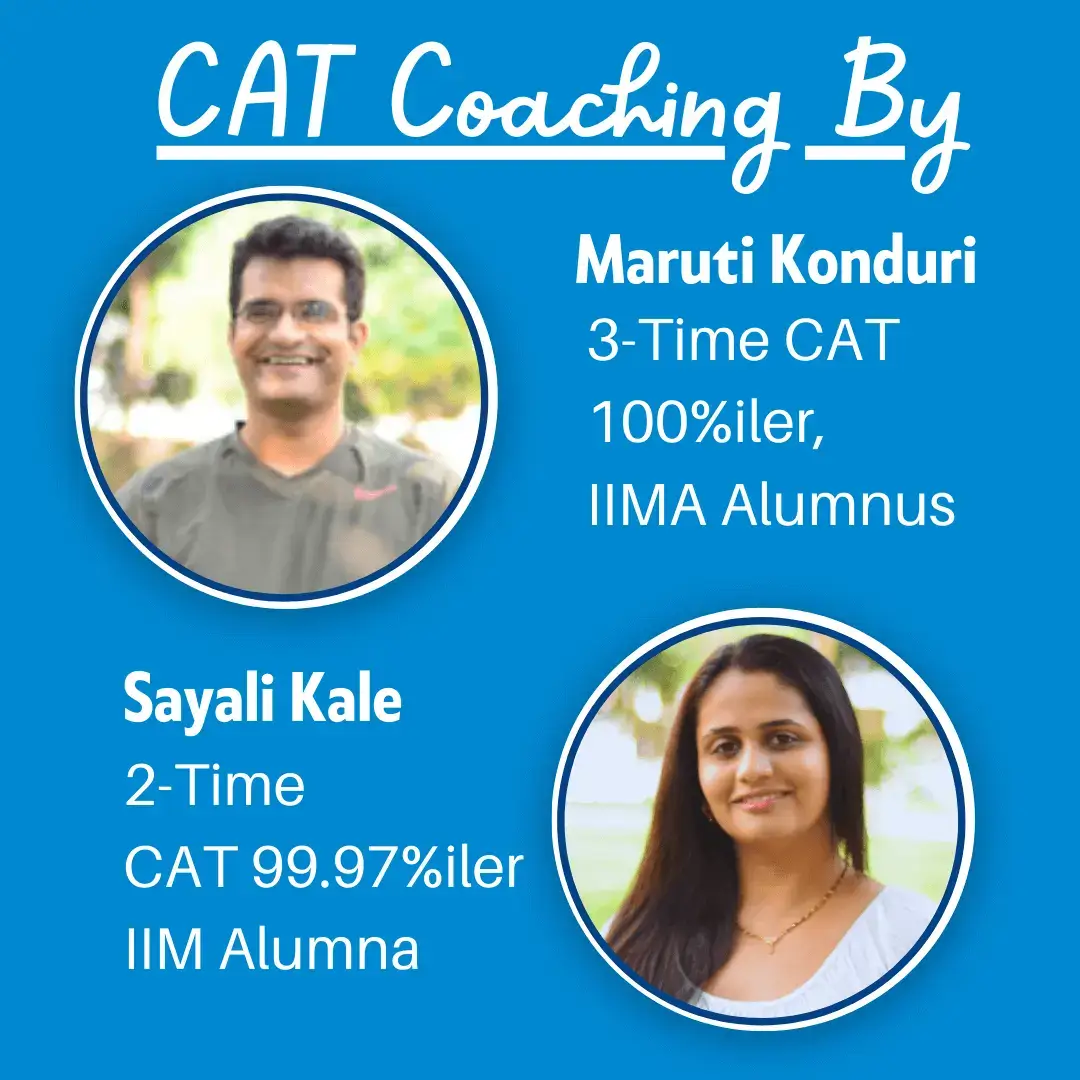 Comprehensive Course For CAT 2024
Early Bird Offer 59,999 29,999
Pay Just ₹ 2499 per month
With Any Credit Card
Cracku's CAT online coaching Pedagogy
Daily Schedule - Never succumb to the undue burden of completing syllabus for CAT; just adhering to Cracku's daily tasks is enough.

Building Basics - Our videos will cover from the fundamentals, even if you haven't touched math in the last 7 years, this course is still for you.

Application Testing - Concept tests are designed to assess your clarity and apply the concepts to CAT problems.

Perfect Practice - Hundreds of practice tests are provided for each topic to prepare you for actual exam-level questions.

Concept Notes- Notes explaining each topic in detail along with the example sets which are most likely to be asked in the exam.

Weekly Revision - Revise old topics as you learn new ones with our weekly CAT 2024 revision.

Build Reading Habit - Get daily articles from sources around the internet, from which passages are expected in CAT 2024.

Doubts Answering - In this online course for CAT 2024, you can post your queries just below the content itself and our faculty will reply it in generally 1 working day. For general queries, you can whatsapp your mentor.

Peer Learning - Learn from the queries of other students and interact with them on your batch feed.

Unique Approach - Shortcuts and easy approaches are included whenever possible, along with step-by-step processes.

Daily Challenge - Take daily VARCs, LRDI, and Quant tests with video solutions, attempted by around 3-5k students every day.

Live Sessions - CAT 100%iler & CAT 99.97%iler conduct 30 classes to teach concepts and facilitate group practice.

Mentor Guidance - Stay in touch with your mentor if you want to improve in your weak areas or mock scores.
CAT Online Coaching Topper's Reviews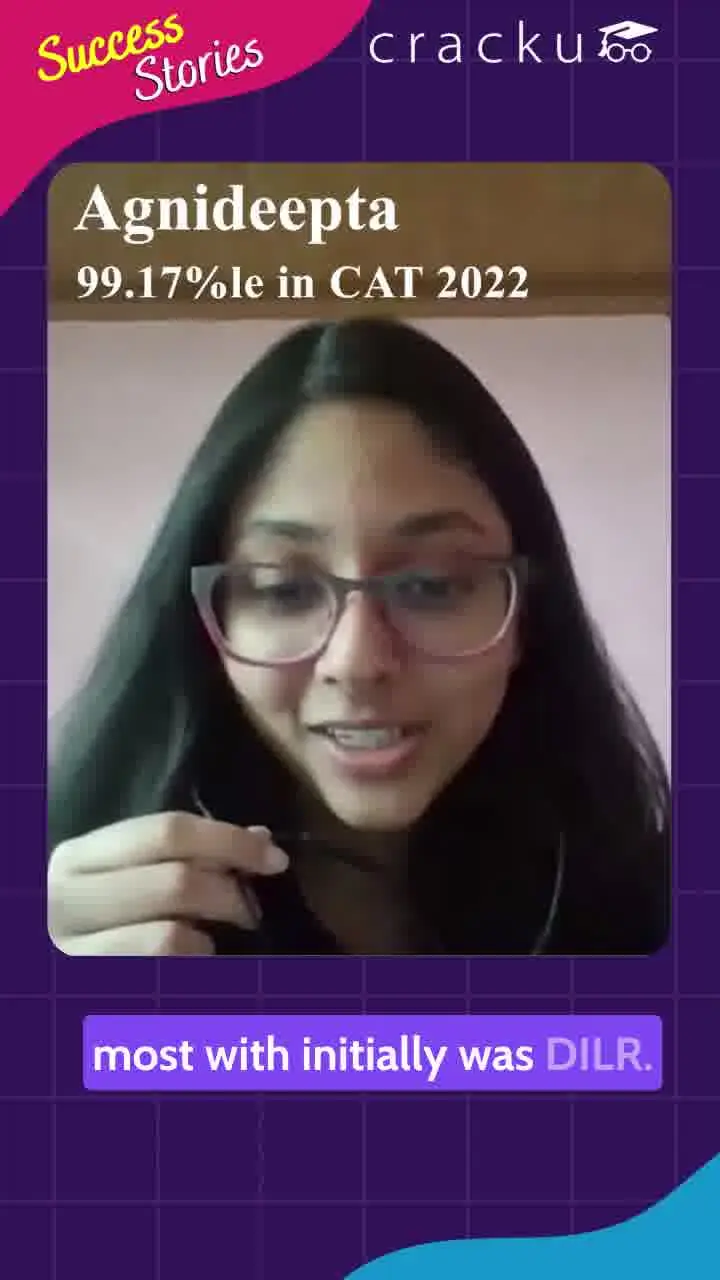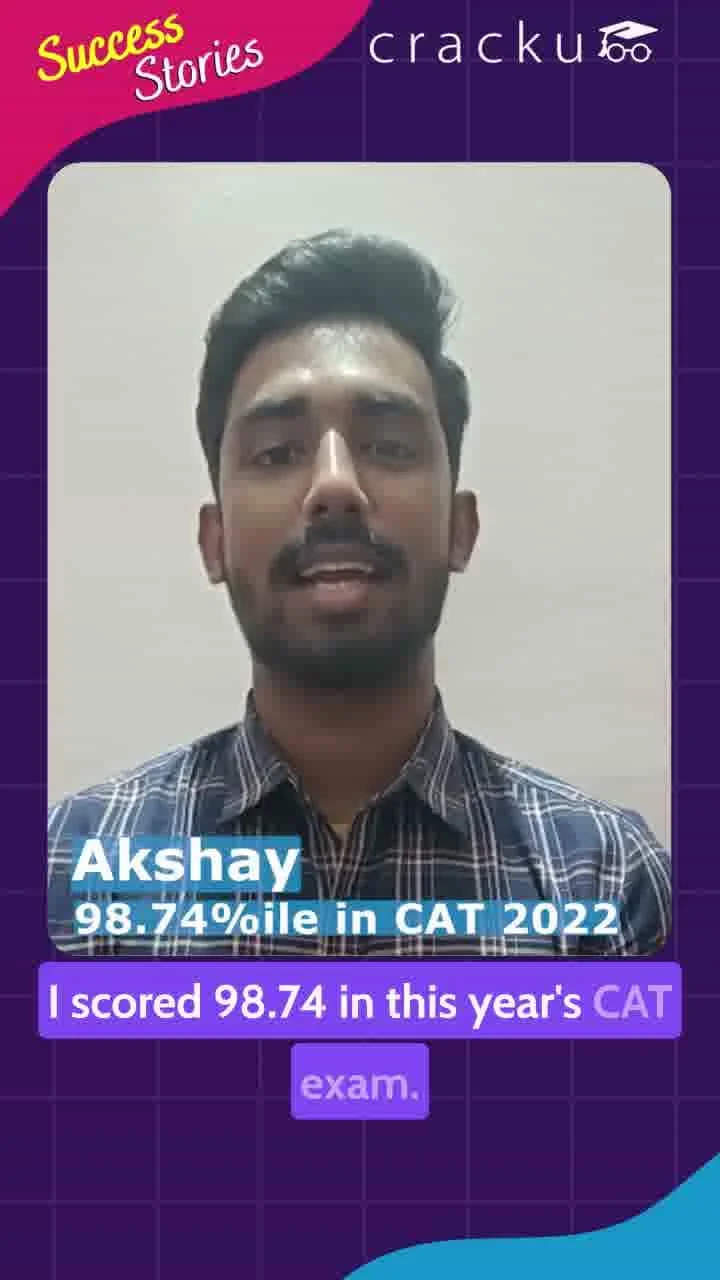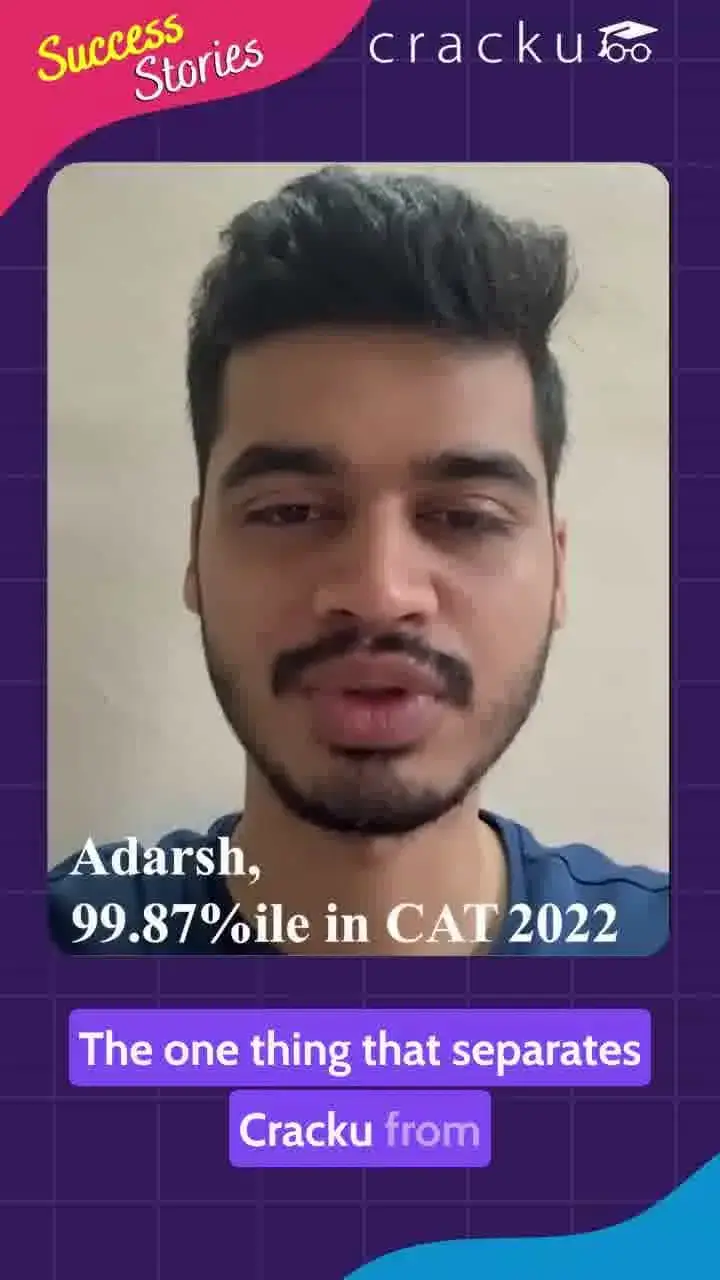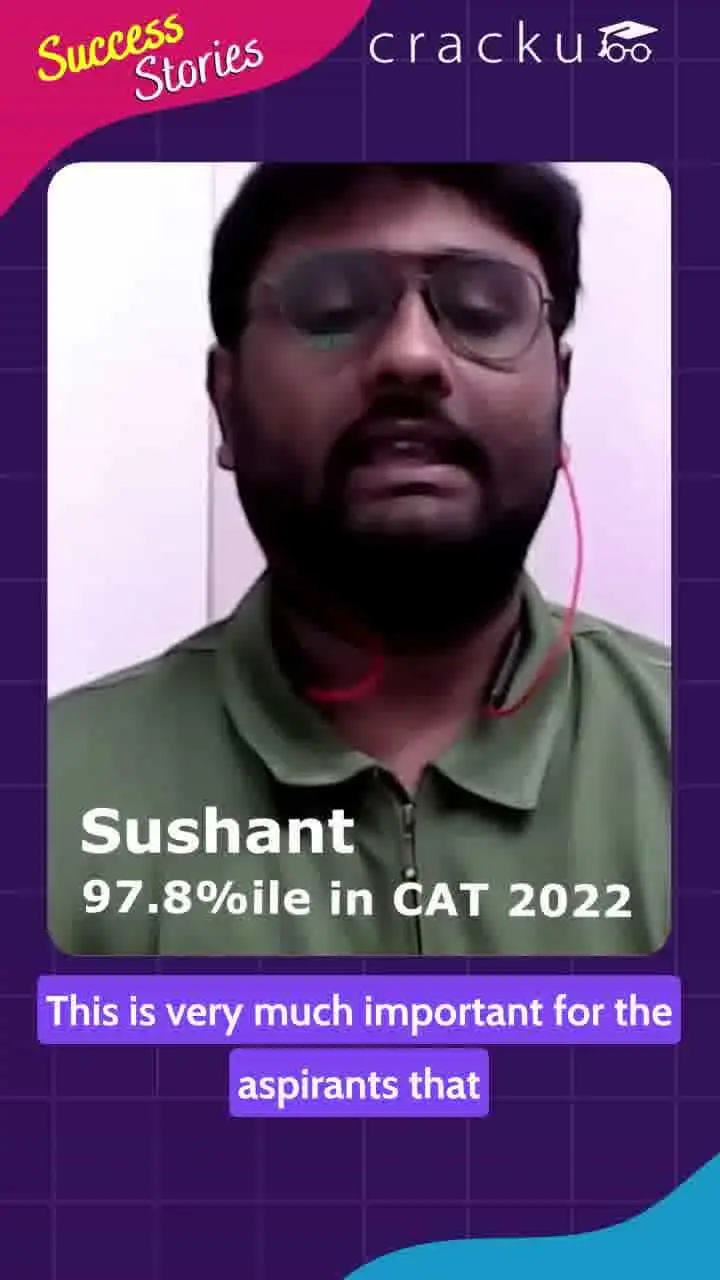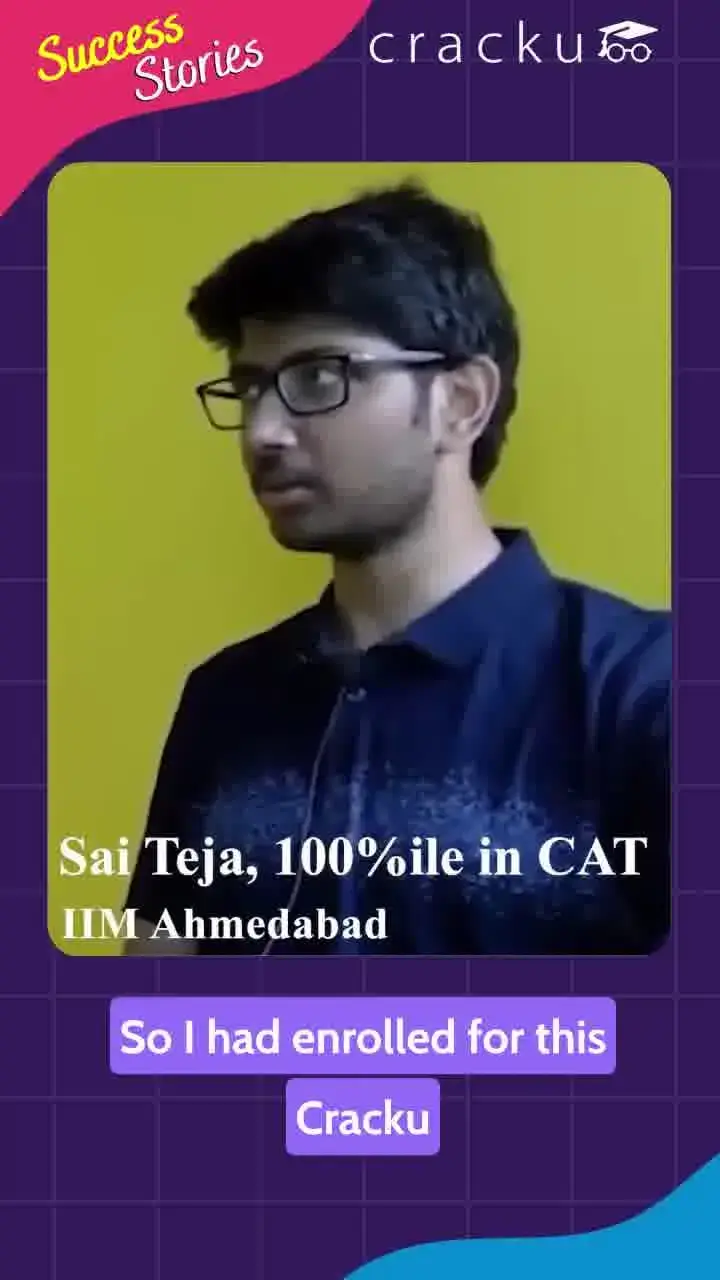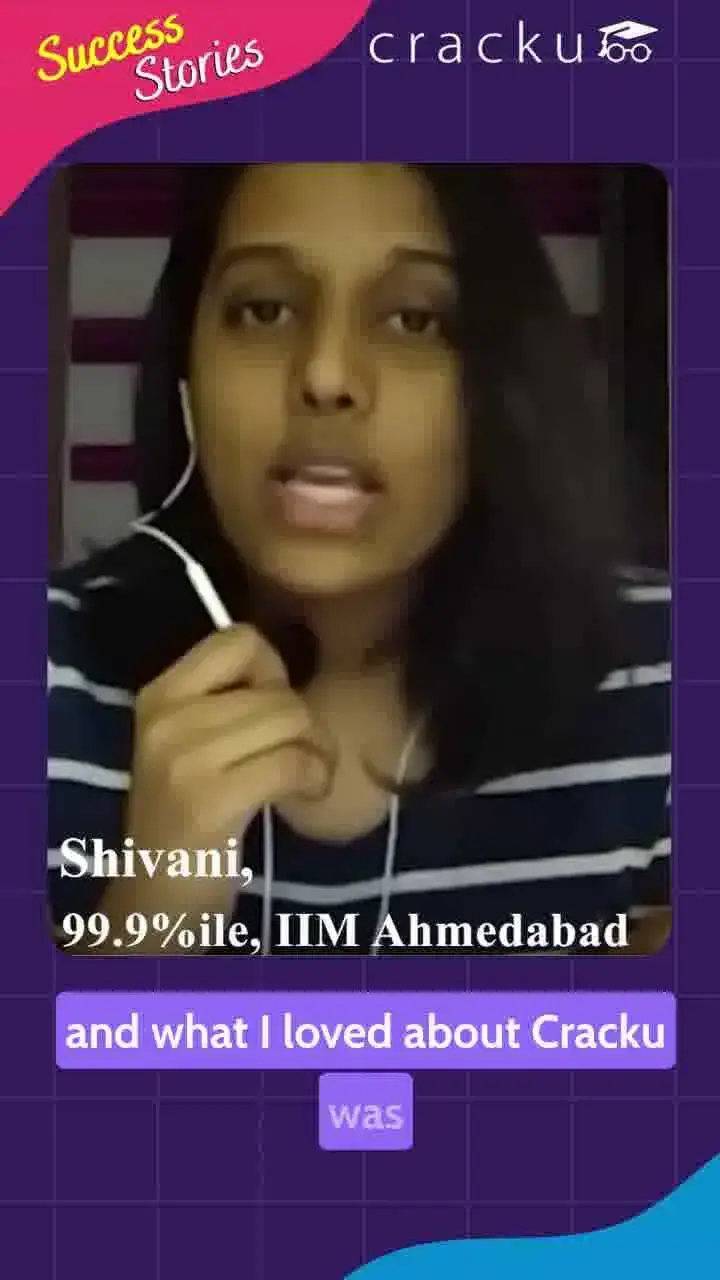 CAT 2024 EARLYBIRD OFFER
59,999 29,999
Pay Just ₹ 2499 per month
With Any Credit Card
CAT 2024 Comprehensive Preparation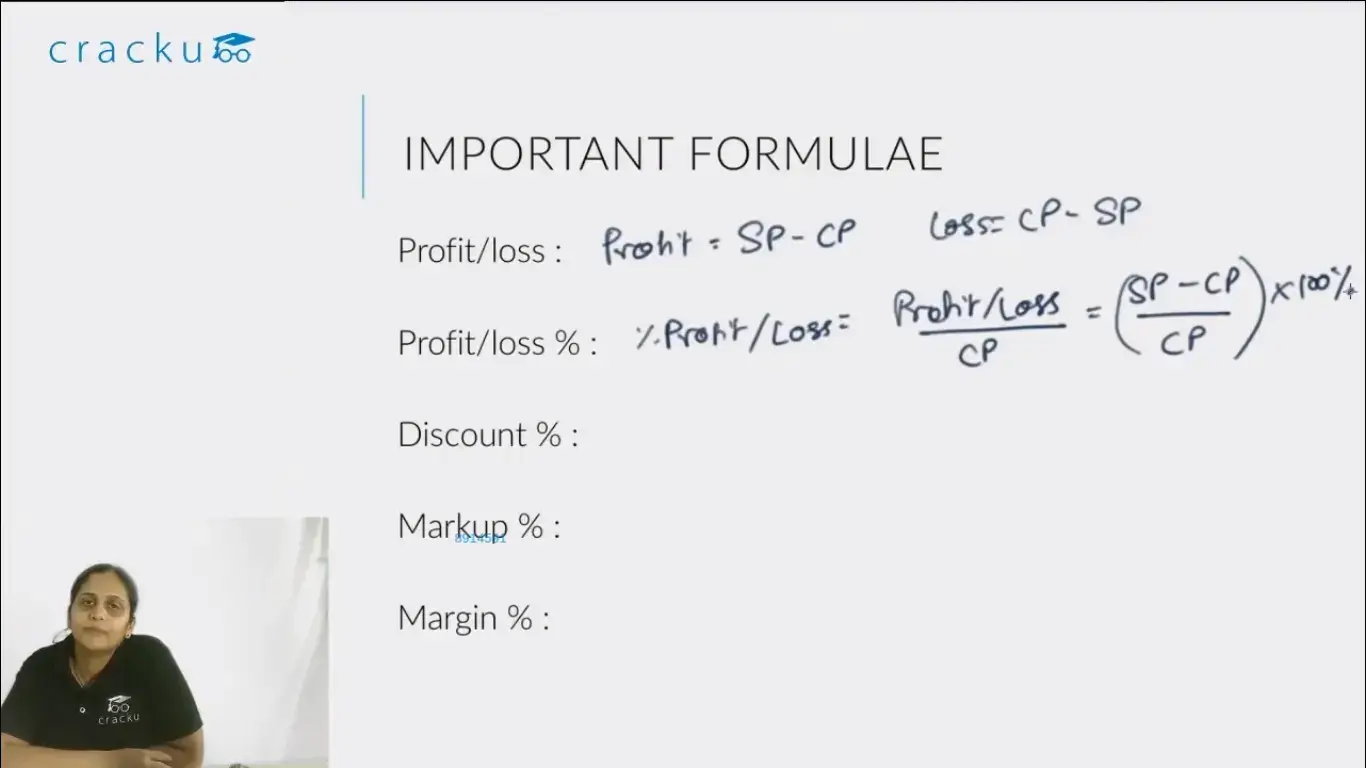 Learn-Revise-Test: Learn from the basics. Do weekly revision with videos and tests. Attend 30 Live sessions. Revise the complete syllabus multiple times before CAT 2024.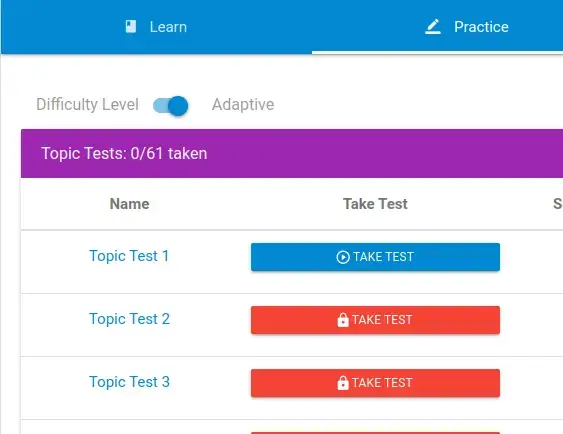 Adaptive Learning: Our system learns about your proficiency in each topic and provides practice questions accordingly, so you can go from basics to advanced in no time.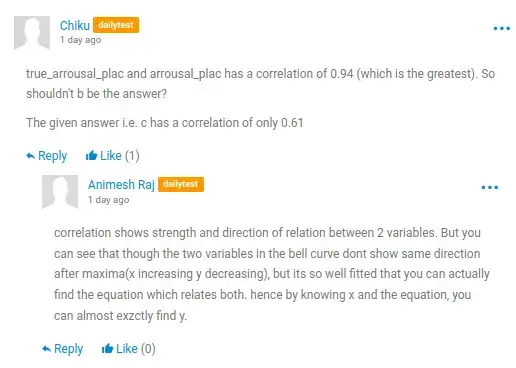 Daily Challenge: Compete with hundreds of serious aspirants everyday to stay consistent and learn time management. Get all-India Rank along with detailed Video solutions and analysis.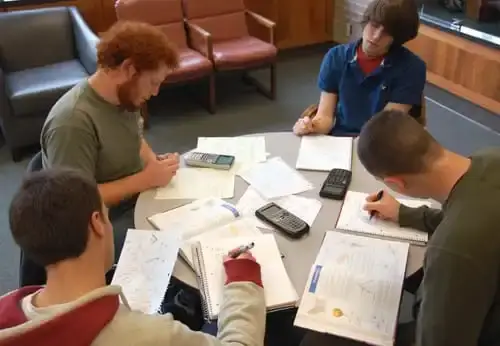 360-Degree Learning: With peer-to-peer learning, you can gain invaluable insights and diverse perspectives for each concept and question, that you might have never even thought of before.
CAT 2024 Course Contents
Daily schedule covering complete syllabus
Covers from the basics to the most advanced level
1000+ Videos covering the entire CAT portion
18,000+ Excellent questions with detailed solutions
30 Live classes by IIMA Alumni
100+ Concept Notes & Solved Example Sets
Adaptive test platform for intelligent preparation
Total of 60 National level mocks with detailed analysis
20 Full-length CAT mocks (with video solutions and analysis)
5 Mocks each for IIFT, XAT, TISS, SNAP, CMAT, NMAT & MH-MBA CET (valid till their exam dates)
45 CAT Sectional Tests with detailed solutions and analysis
CAT Daily Targets (600 tests with Video solutions)
Doubt Solving By Experts
Peer-To-Peer Interaction to stay motivated
30 CAT previous papers with solutions
Access till Jan 10th, 2025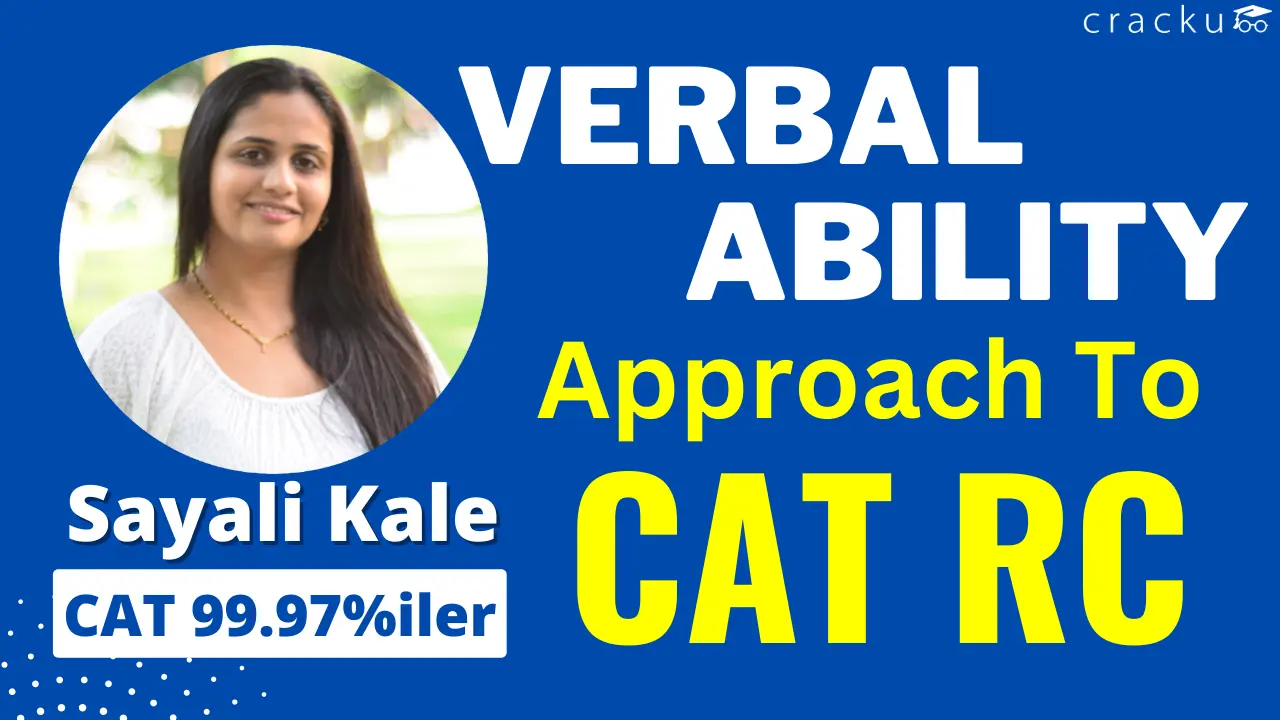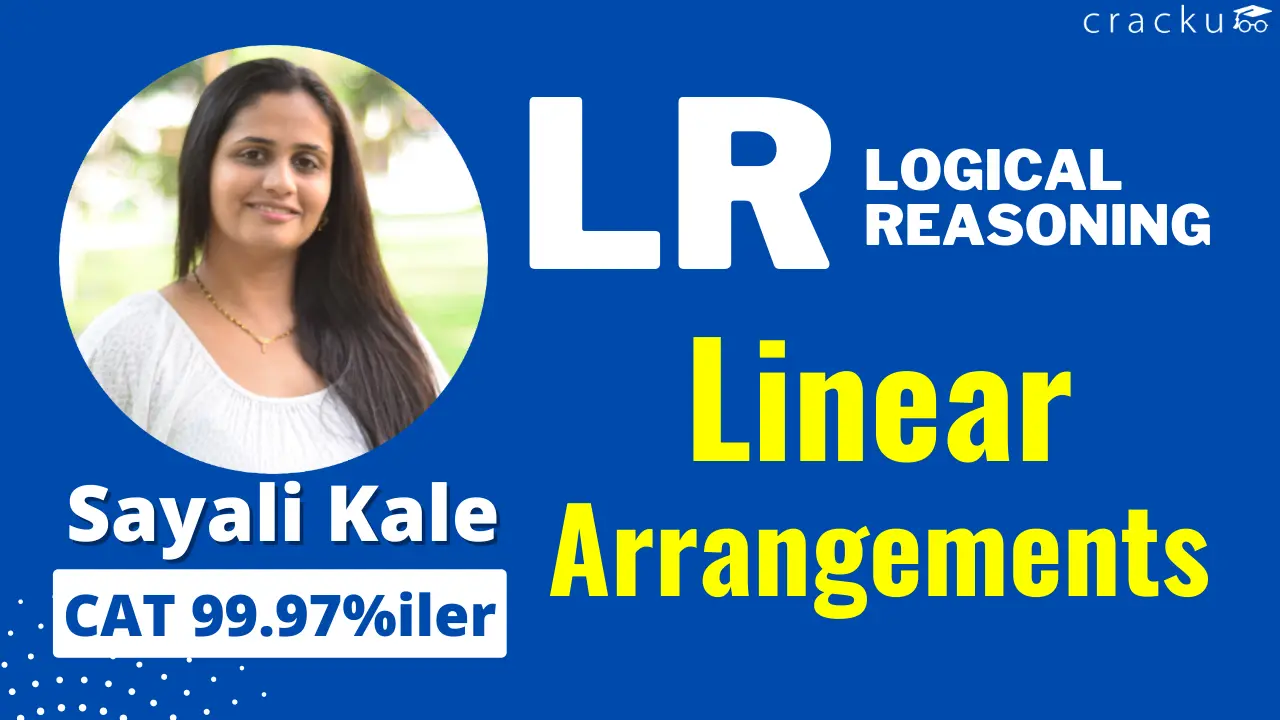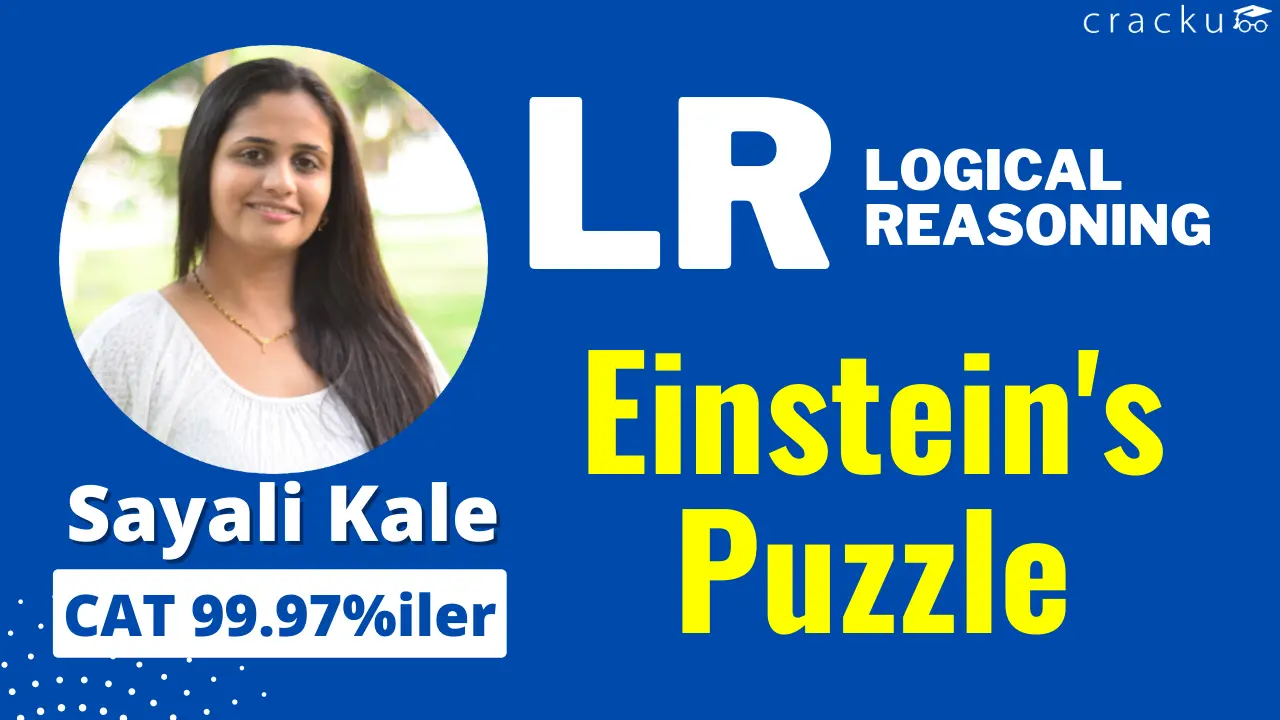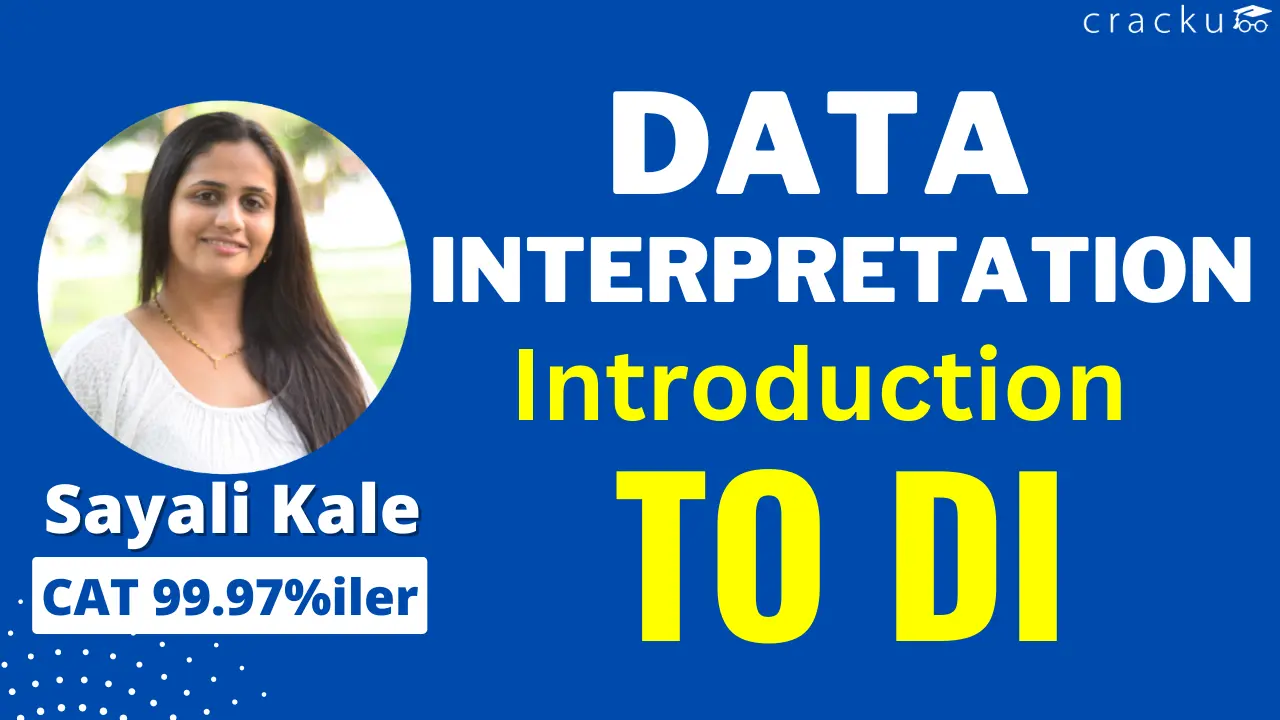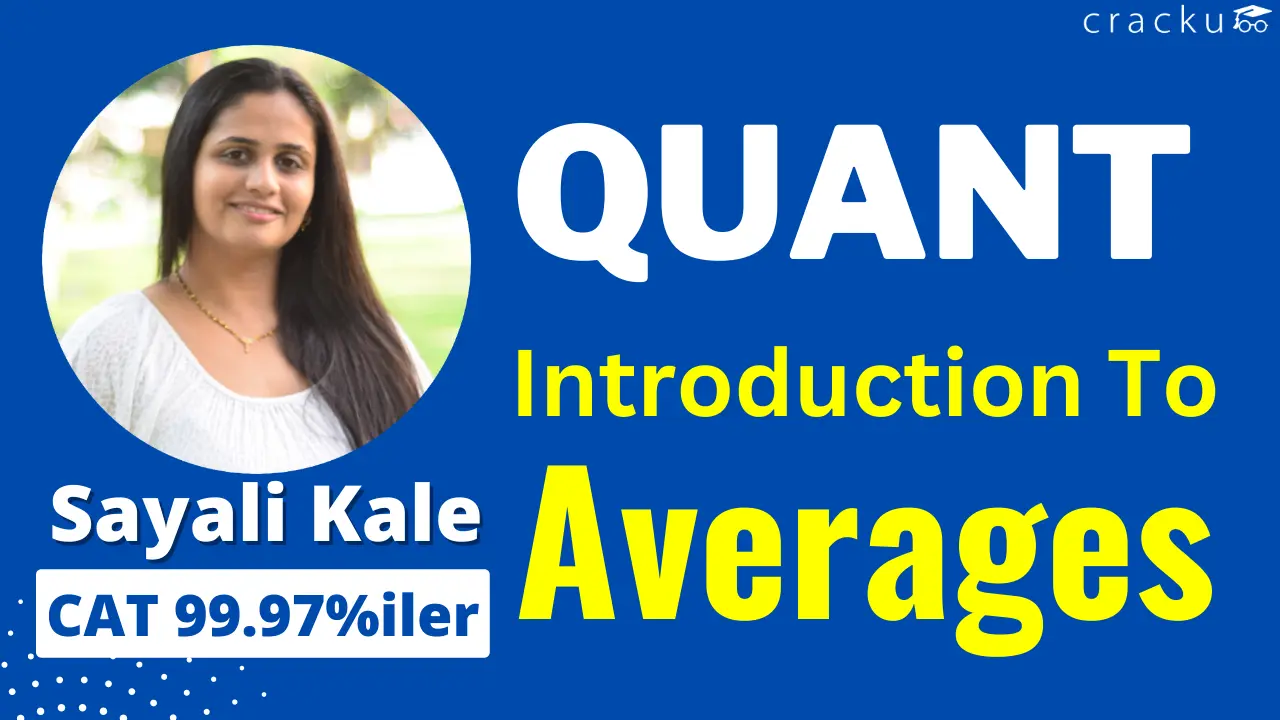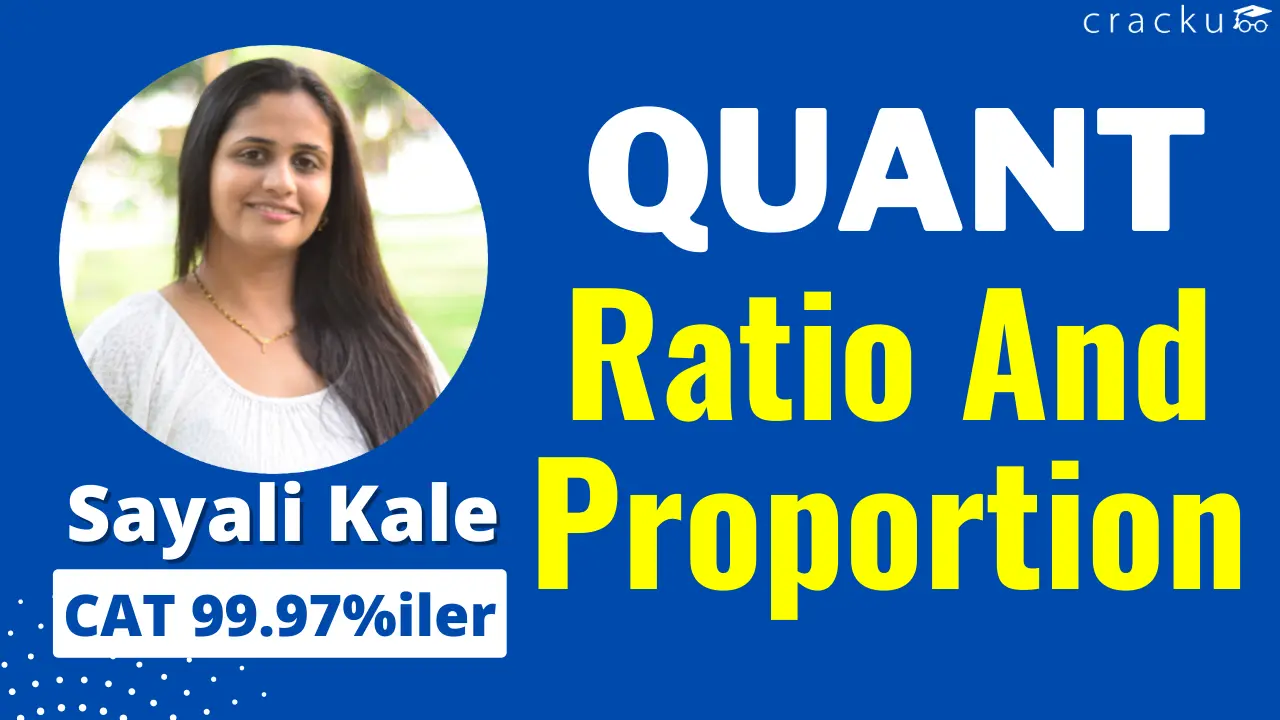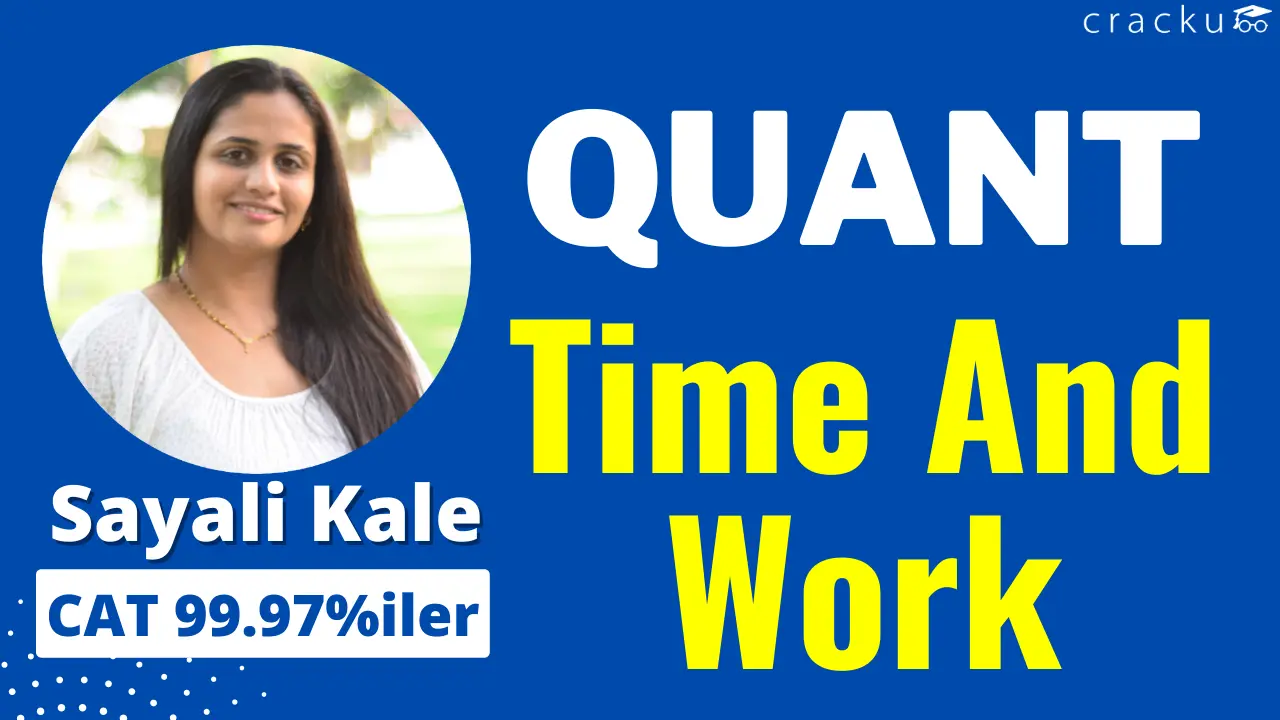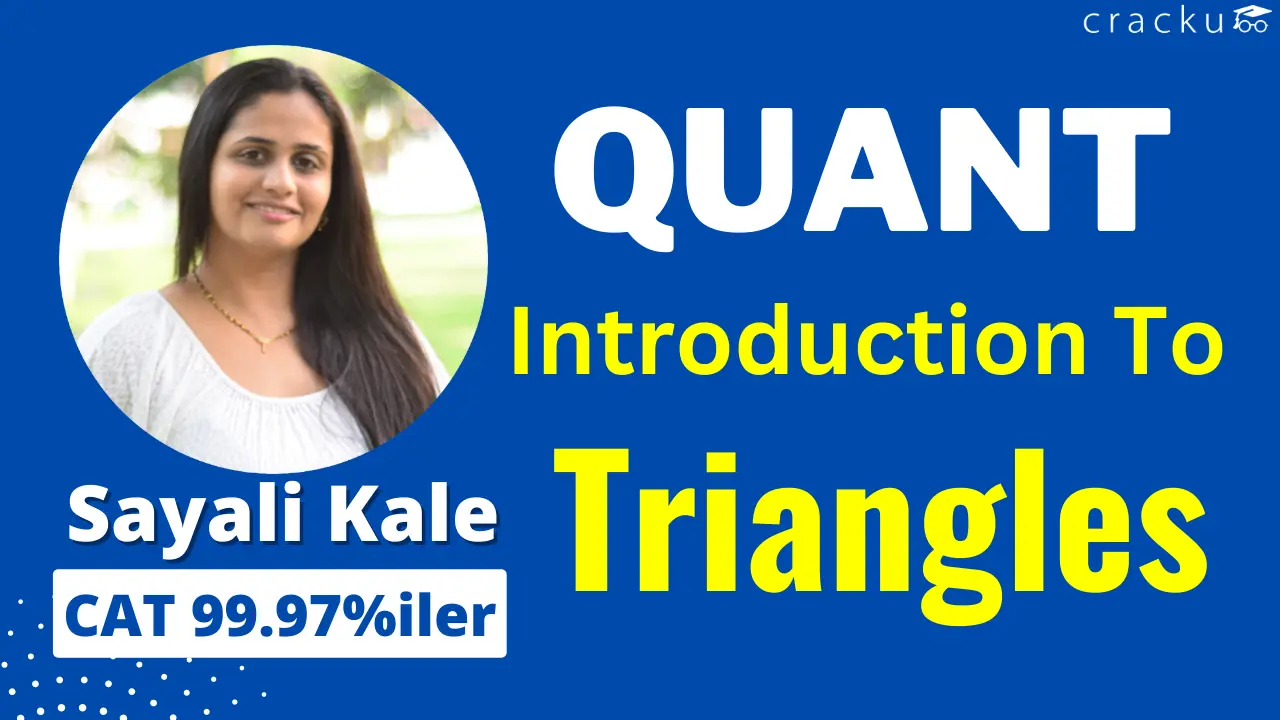 Zero Cost EMI on All Credit Cards
Early Bird Offer 59,999 29,999
Pay Just ₹ 2499 per month
With Any Credit Card
Who teaches in Cracku CAT Online Coaching?
Maruti Konduri (IIMA Alumnus)
Maruti Konduri is a Computer Science Engineer from IIT Bombay (Class of 2008) and completed his MBA from
IIM Ahmedabad
in 2011. He worked in the Credit Markets division of Barclays investment bank. He co-founded Cracku in 2014, an online coaching institute that helps students prepare for the CAT and other MBA exams. He scored
100th percentile
in CAT 2022, CAT 2021, and CAT 2019 and 99.99 in CAT 2020. He has
9+ years
of online coaching for CAT and other MBA exams. Maruti Konduri Sir is Known for his step-by-step approach, making students solve even complex problems in a simple way.
Sayali Kale (IIMA Alumna)
Sayali Kale secured 99.97%ile in CAT 2022 & CAT 2021 and is the Content head of Cracku CAT online institute. She's also a topper in XAT 2023, 2022 & 2021 with scores of 99.997%ile & 99.998%ile in the exam. After graduating from VJTI Mumbai, she pursued an MBA from IIM Ahmedabad in 2011. A geek at heart, she worked as a trader in the equities division at Citigroup. She has 9+ years of experience in CAT & other MBA exams online coaching. Sayali Kale ma'am is known for her easy and unique approaches to various questions, and explaining them in detail.
Cracku's CAT 2024 Advantage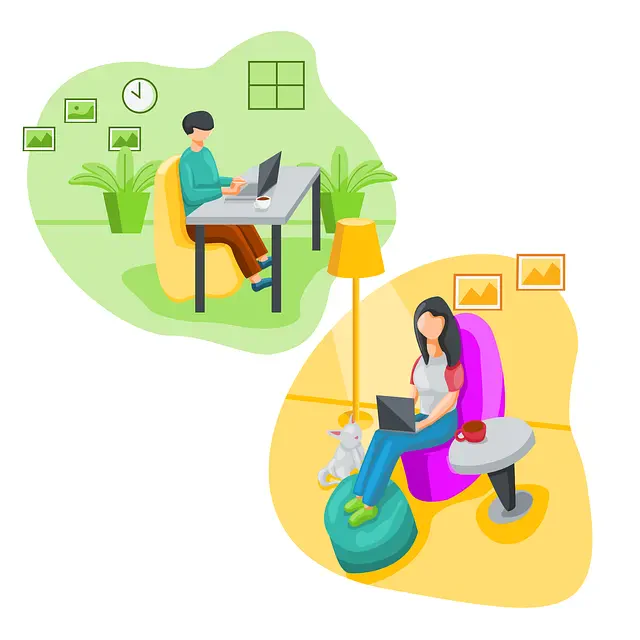 Peer Learning: Enhance your CAT 2024 prep by actively engaging in peer-to-peer learning. Utilize the platform to exchange valuable insights, strategies, and clarify any doubts among fellow students along with faculty's help.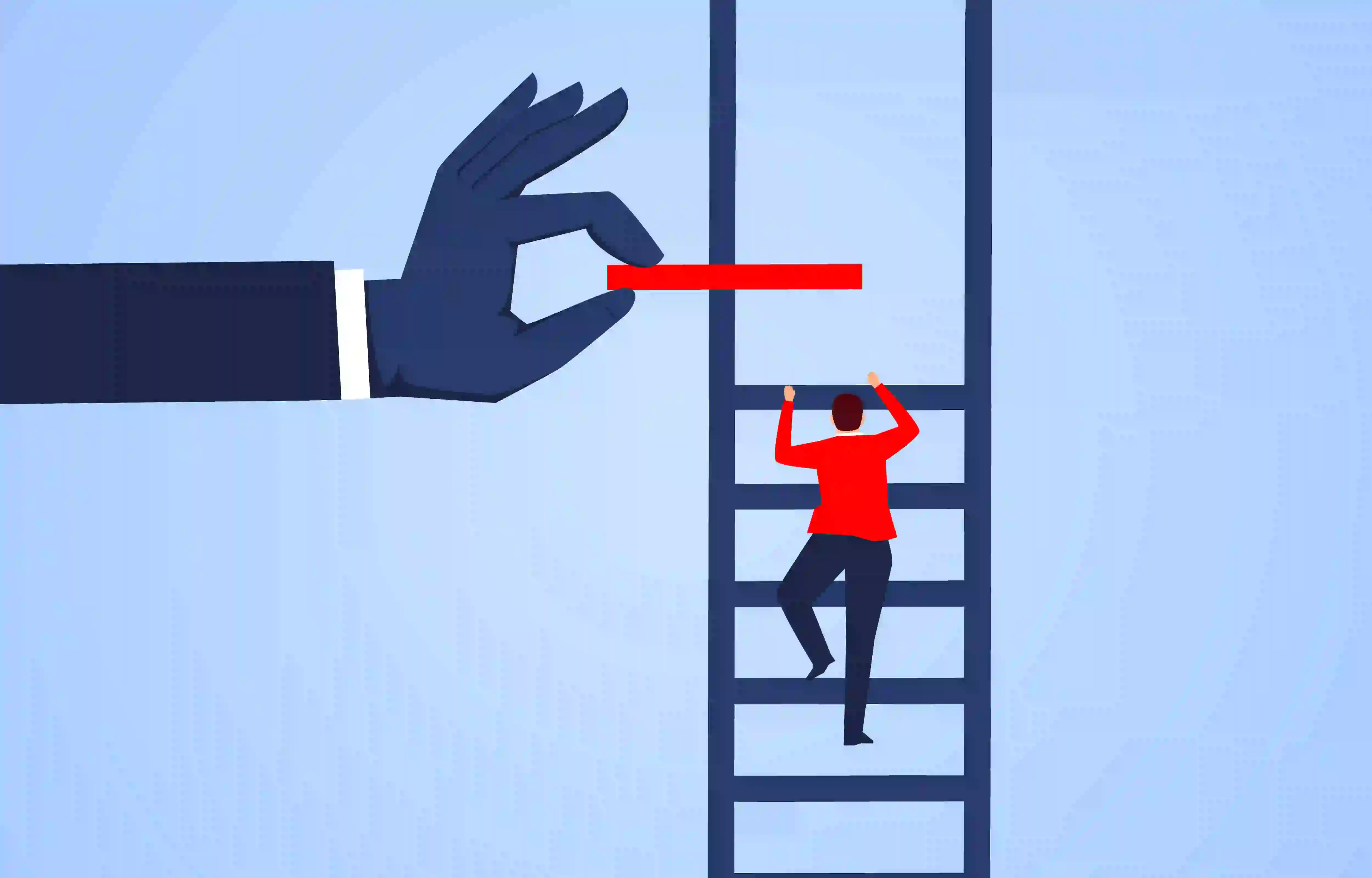 Mentor Guidance: Learn from experts who have achieved exceptional scores (99.9+ in CAT). Get personalized feedback, and valuable improvement tips for your weak areas or mock scores.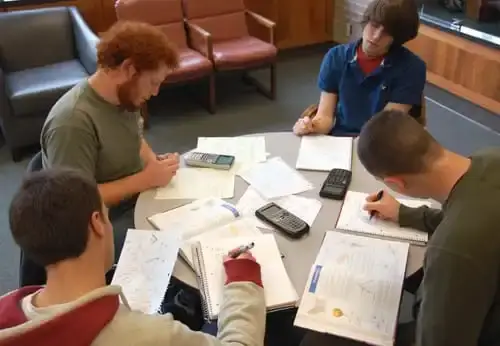 Daily Challenge: Test your knowledge and improve your speed and accuracy with daily VARCs, LRDI, and Quant tests. Compete with 2-5K students every day and get all-India Rank and analysis with video solutions.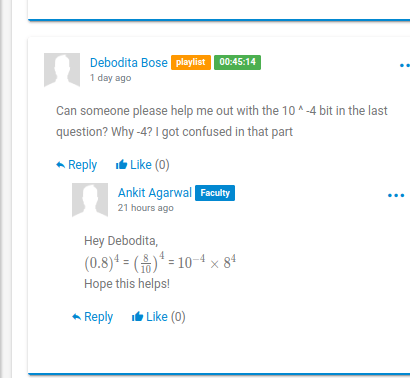 Expert Doubt Solving: Check pre-answered doubts or ask new ones below the content and get them answerd within 1 working day. Interact with other students and learn from their doubts too.
Why Cracku is Best in CAT Coaching?
Our Founders give CAT exam every year, in fact Maruti sir scored 100%ile in CAT three times and Sayali mam scored 99.97%ile in CAT two times and both are alumni of IIMA. Unlike no other insitute our founders only teach in all Cracku Videos and Live sessions

Course will be available both on the website and Cracku andriod app. From concept learning to doubt solving everything can be taken on the website, you don't need to get distracted with whatsapp or facebook groups.

In 2022 alone, 235 students scored above 99 percentile and 125 students scored above 99.50 percentile (Verified Data). Many of our students also convered Top IIMs like IIMA, IIMB, IIMC, IIMK, IIML and other top colleges like FMS, XLRI and IIFT and SPJIMR
All-in-one Package for CAT
Early Bird Offer 59,999 29,999
Pay Just ₹ 2499 per month
With Any Credit Card
Cracku CAT Coaching Vs Others
| Feature | Cracku | Others |
| --- | --- | --- |
| Founders Teach All Subjects | | - |
| Daily Challenges | | - |
| Live Mock Attempt By the Faculty | | - |
| Video Solutions For All Mocks | | - |
| Video Solutions For Difficult Practice Questions | | - |
| Pre-Answered Doubts | | - |
| Peer-To-Peer Interaction | | - |
| Doubt Solving support for outside material | | - |
| Free CAT Crash Course | | - |
| XAT, SNAP & NMAT Courses | | - |
| IIFT, CMAT, CET & TISSNET Mock Series | | - |
About CAT 2024 Exam
The Common Admission Test (CAT) is a highly competitive MBA entrance exam. It serves as a gateway for admission into prestigious management institutes like the Indian Institutes of Management (IIMs) and other leading business schools in India.
CAT 2024 Exam Pattern
There will be 3 sections. Each section has a sectional time limit of 40 minutes, and candidates are not allowed to switch between the sections. Candidates are expected to perform well in all the 3 sections as many institutes have sectional and overall cut-offs.
The expected exam pattern for CAT 2024 is given below.
| S.NO | Section Name | Total No. Of Questions | Time alloted |
| --- | --- | --- | --- |
| Section 1 | VARC (Verbal Ability and Reading Comprehensive) | 24 | 40 Minutes |
| Section 2 | DILR (Data Interpretation & Logical Reasoning) | 20 | 40 Minutes |
| Section 3 | Quantitative Aptitude | 22 | 40 Minutes |
Multiple Choice Questions:
Right Answer: +3 Marks
Wrong Answer: -1 Mark
Skip: 0 Marks
TITA (Type in the answer or Fill in the blank) Questions:
Right Answer: +3 Marks
Wrong Answer: 0 Mark
Skip: 0 Marks
Complete CAT 2024 Prep At just ₹ 29999
EMI Available On All Credit Cards
CAT 2024 Registration Dates
CAT 2024 exam registration starts around 1st week of August 2024. We will update you once after the CAT 2024 notification is released.
CAT 2024 Registartion Process:
Visit the Official website of CAT (in August 2024).
Click on the "Register Now" button.
Now enter the required details like Name, Email Id, DOB, etc., and submit.
Your login credentials will be generated and sent to your registered mail id.
Log in to the official website using your login ID and Password.
Fill out your CAT 2024 application form and upload the scanned copies of the required documents.
Click on save & continue.
Now enter the required details like your academic background, and previous work experience (if applicable), and select the programs you prefer, and the cities for the interview.
Finally, make the payment of the CAT 2024 exam through Net Banking/Credit/Debit Card/ or other and download the receipt.
CAT 2024 Test Series
Cracku's DashCAT mocks are closest to the actual CAT. We provide 20 full-length mocks and 45 sectional tests. It includes
Video and Written solutions
Detailed Analysis
Live Attempt by Faculty
All-India Percentile
CAT 2024 EARLYBIRD OFFER
59,999 29,999
Pay Just ₹ 2499 per month
With Any Credit Card
The candidates can fill the application form once after the registration starts
Documents required during CAT 2024 form filling are:
Class 10 marksheet
Class 12 marksheet
Address proof, photo ID proof, signature proof
Work experience document (joining letter, latest payslips)
Graduation certificate
Aadhar, photo, signature
Caste category certificate
CAT 2024 Books
Except for the few formulas in Quant, there is nothing that the students has to memorize for the CAT exam. No hardcopy books are required for CAT 2024 prepartion as the concepts can be better explained through videos than text. Being said that Cracku offers CAT 2024 e-books along with two hardcopy books (CAT formulas book and CAT previous papers) which will be couriered to your address.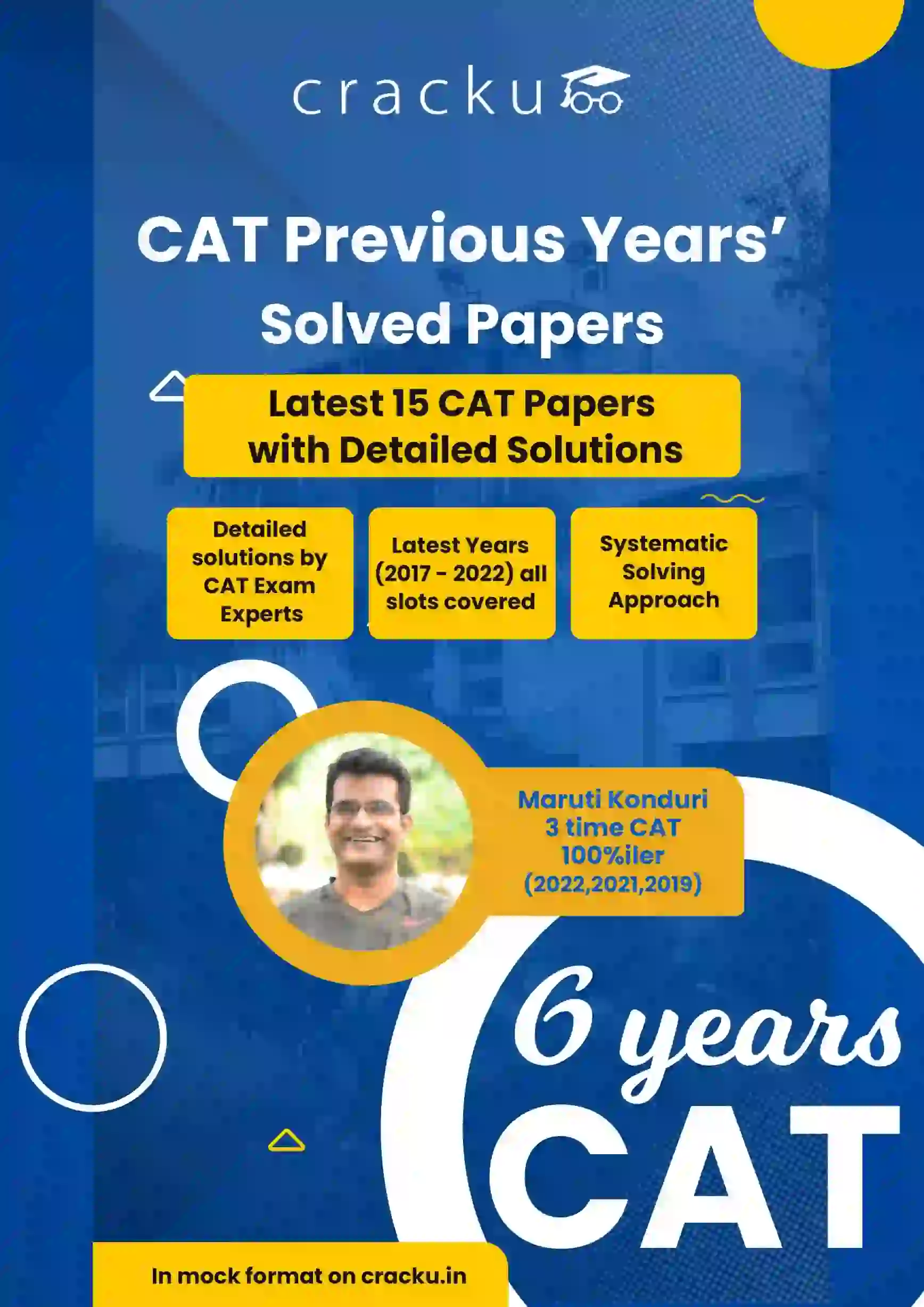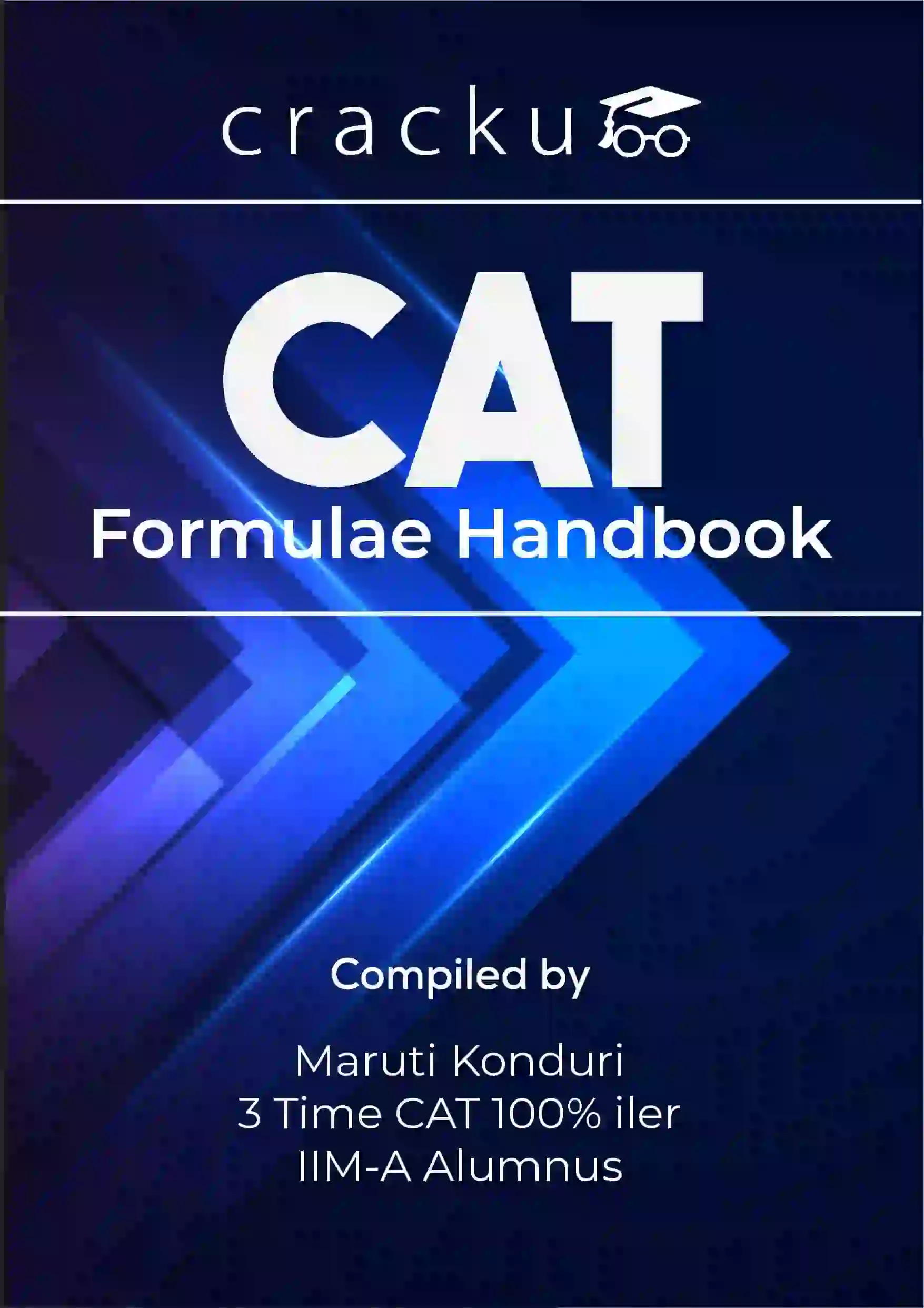 When To Start CAT 2024 Preparation
You can start your CAT 2024 preparation with the latest batch starting from 3rd July. As there is enough time, students will get the advantage of multiple revisions. The course will be updated based on the CAT 2023 exam.
CAT 2024 Exam Registration Dates
The registrations will around August 1st week, 2024.
CAT 2024 Exam Date
The CAT exam is expected to be on 24th Nov, 2024 .
CAT 2024 Results Date
The results are expected to be out on 1st week of Jan 2025
Interviews & Joining IIM
Interviews will be conducted in Feb-Apr and final joining will around mid June. .
CAT 2024 ONLINE COURSE
59,999 29,999
Pay Just ₹ 2499 per month
All credit cards Accepted
CAT 2024 Course Suitable For
Freshers in college who want to balance their studies and MBA entrance exam preparation.

Full-time aspirants who want to devote their full attention to CAT 2024 preparation.

Working professionals who have limited time on weekdays and a few hours on weekends.

Repeaters who are targeting to score 99.9+%ile and secure admission in top IIMs.
All CAT & OMET 2024 courses will be available completely without any additional costs till Jan 10th 2025. In case there is a gap in your preparation, we will shift you to the next CAT 2024 batch or crash course at your request, within the validity time.
CAT 2022 Results (Verified)
22
99.9 Percentile and above
125
99.5 Percentile and above
235
99 Percentile and above
Frequently Asked Questions
---
This is a one-stop solution for CAT 2024 online preparation. By following the daily schedule you can cover the complete concepts using our Video Series. You can then practice and improve your speed and accuracy using our Study Room. Finally, you can gauge where you stand on a national-level using our 'closest to actual CAT' Mocks.
Yes, this course covers the entire syllabus for CAT 2024, right from basics to the most advanced level concepts.
Nothing!! This is a very comprehensive course and you don't need to follow any other book beyond this course

You can watch CAT 2024 demo videos here
You can attempt as many tests as you want in a day. Each test can be attempted once but the solutions can be reviewed any number of times
Premium members can post their doubts below the particular question/video. It will be answered by our faculty generally in 1 working day. For general preparation related doubts, you can whatsapp the mentor.
For any preparation related queries, always feel free to post in your batch feed, and our faculty will reply to it. Helpful articles, videos and Live strems for GD-PI and WAT preparation will be provided once the CAT results are out.
You can access the course on your laptop or mobile. We also have a top rated Android app to access the study materials.
You will get access to the package immediately. Mocks will go live according to the schedule given on the Mocks page.
This package is valid till Jan 10th, 2025
You can make the payment through 1) Net Banking 2) Debit Cad 3) Credit Card 4) PhonePe/Google Pay/Any UPI and all other major wallets.

If the money is deducted from your account and you didn't get the access, please mail us at support@cracku.in along with the details about your transaction.
Please email your doubts to support@cracku.in or WhatsApp 'CAT 2024 Online Coaching' to 6303239042.
START YOUR CAT 2024 PREP
59,999 29,999
Zero-Cost EMI on Credit Cards
Cracku Student Success Stories & Reviews

Om Adarsh

CAT 2022 - 99.98%ile
My First Step To CAT Coaching

Cracku was my first step to CAT coaching. I had no clue where to start, but with the regular daily tests, sectional tests and full length mock tests I assessed my strengths and weaknesses and worked on them. The live videos organized periodically were also of great help. At the end I would like to thank cracku and would recommend it highly to students seriously preparing for CAT or other MBA exams.

Vikram Aditya Sharma

CAT 2022 - 99.95%ile
Just What Is Needed For Working Professionals

As a working professional in a busy job who had not taken the CAT before, Cracku's offerings were just what I needed. The bite-sized lessons were concise yet easy to follow, and the daily targets ensured I was able to get some practice in before or after work on most days. The platform has been gamified and organised really well, which makes the learning experience seamless and a lot of fun. Really appreciate the efforts Maruti sir, Sayali ma'am and the entire Cracku team have put into building the platform and content - it's really high quality stuff!

Nitin Mangla

CAT 2022 - 99.89%ile
One Stop Destination For CAT Prep

Cracku has been one stop destination for my prep. It provided me with excellent video course and practice materials which helped me to cover all topics and strength my concepts. Study room helped me improving my weak sections, daily targets kept me in habit of solving questions in time constraint and Dashcats were at par with cat level and helped in actual CAT exam.

Meenakshi Saji

CAT 2022 - 99.97%ile
Cracku questions and revision videos allowed me to brush up concepts and fill in any conceptual gaps.

Sai Teja

CAT - 100%ile
I signed up for the CAT Crash Course

My initial preparation was solely based on taking mocks. Not preparing in a structured manner meant that there were glaring gaps in my understanding of a few concepts. So, I signed up for the Crash Course. The concise concept videos helped me fill these gaps in a short period of time. I also benefitted a lot from sectional tests which allowed me to try out different test-taking strategies. I appreciate the effort put in by your extremely self-driven and passionate team.

S Chandra

CAT - 99.99%ile
Really happy with the Quality

I enrolled myself for Cracku mock test series. I was really happy with the quality of the questions in mocks as well as sectional tests. The questions and difficulty level of each mock were very well thought of. Thank you team for providing such content.

Bhumika Mittal

CAT 2022 - 99.99%ile
Really Helpful For My CAT Preparation

Cracku sectional and full length mocks are really helpful. It gives an idea about attempt strategy and time management.

Aravind Muralidharan

CAT - 99.87%le
Best CAT Online Coaching

Cracku is definitely one of the best when it comes to CAT. Maruti and Sayali have done a wonderful job with the video series and the DashCAT solutions are very well made. When it comes to preparation for Quant, I can safely say that Cracku is the most comprehensive and the best out there. Kudos for providing quality content at an affordable price-point.

Arvind Malav

CAT - 99.82%le
My only source of CAT Preparation

Cracku was my one and only source of preparation. I didn't waste any time elsewhere looking for multiple videos on same topics or books for same. I also didn't go on a crusade to collect all possible testseries by all possible sources. Cracku fulfilled all my requirements at one place in terms of material, mocks and previous year papers. Cracku's daily targets and daily tasks helped me be that consistent. I religiously did all daily targets and mocks. My daily study time was very rarely above 3 hrs but the consistency in my preparation which Cracku provided me made a difference of day and night for me. Lastly, the doubts were also proactively answered by cracku guys within few days. One may at times differ to their provided answers but they never shied away from constructive discussion on the same. A very big heartily Thank you from my end to whole team of Cracku for their tireless efforts throughout the whole year.

Ashraya Maria

CAT 2022 - 99%ile
Best Resource for CAT Exam Preparation

This was my first CAT attempt and I was returning to math after years. Cracku helped me understand concepts thoroughly, added structure to my preparation, and kept me motivated throughout.

Kuldeep

CAT 2022 - 99.06%ile
I joined Cracku in July 2022, and I give all my credits to Cracku, I loved the their way of teaching and content too, especially their strong point is that only sayali mam and maruti sir teaches, so this helps in maintaining a connection with teacher, newbies are for doubt solving only.

Siddhartha Chatterjee

CAT 2022 - 99.46%ile
Best CAT Mock Test Series

Cracku really provides excellent content. The videos by Sayali Ma'am and Maruti Sir are really good and the concepts are very well explained. The course is extensive and covers every area you can think of. Cracku leaves no stone unturned. Their mocks are also very useful, and they really teach you how to tackle the questions in the actual CAT exam.

Amujuru Maheswar

CAT 2022 - 99.39%
CAT Daily Targets Are Best!

cracku video series and daily targets are the best in market. Maruthi sir and sayali ma'am problem solving methods made me think novel strategies while attempting a question. I would definitely recommend cracku for a great percentile in cat.

Acharya Akshay Nitin

CAT 2022 - 99.35%ile
Having being given CAT 2021, I could not perform well in DILR and missed the sectional cutoffs with percentile at 56%le and overall percentile at 96.61%. Having learnt about Cracku through Youtube, I enrolled for their CAT 2022 course. The video explanations, the daily targets and the sectionals of DILR and VARC helped me in reaching a 99.89%le in VARC and 92%le in DILR and further 99+ %le overall.

Yash Vipulkumar Shah

CAT 2022 - 99.34%ile
Cracku was my go to preparation for CAT 2022. Not only did I rely on the videos, but the Study Room and the questions were very extensive. Sayali ma'am made all quant concepts seem simple.

Kumar Priyanshu

CAT 2022 - 99.34%ile
I enrolled in the daily plan course. It helped me a lot in maintaing consistency.
Harsh Agarwal

CAT 2022 - 99.24%ile
Really crisp material and the founders are amazing. So much to learn from them in acads and beyond. The difficulty and set up of mocks were appreciable.

Y Gokuldas Pawar

CAT 2022 - 99.16%ile
The course was immensely helpful in understanding the concepts. The practice questions in the study room helped in getting a strong grip over the concepts.

Antas Palash

CAT 2022 - 99.09%ile
Daily targets are really helpful!

Cracku helped my preparation a lot. The concept videos are very good and detailed, which I needed due to weak QA. Daily targets are an awesome feature. The schedule is a nice addition too, makes one accountable. It helped me in keeping the discipline intact throughout the prep journey.

Dhundiraj Prabhakar

CAT 2022 - 99.77%ile
CAT DILR Increased From 74 to 99.80%ile

I took the entire course.I enjoyed the process and course a lot. The videos were very helpful especially for QA and DILR. My DILR percentile improved from 74 to 99.80.

Parthesh Divesh Savla

CAT 2022 - 99.7%ile
Amazing Resources and Video Lectures.

Abhinav Jha

CAT 2022 - 99.70%ile
Mock tests, prep videos and topic tests along with the schedule helped me chart my preparation so that no topic is left underprepared.
Yatharth Chawla

CAT 2022 - 99.7%ile
Structured Learning, Good Mocks and Sectionals, Amazing Study Room

Sujay Subham

CAT 2022 - 99.67%ile
I have been a student of Cracku for last two years and it did help me a lot in my journey.

Swati Shai

CAT 2022 - 99.60%ile
Cracku has helped me immensely throughout my CAT journey. The daily target questions are amazing. This was my first attempt and it wouldn't have been possible without you. Thanks team CRACKU

Sundar Rajan K

CAT 2022 - 99.63%ile
I started my preparation two months before cat. I found Cracku's two months course and it's schedule apt for me. Day in day out, the video classes and the mock test series helped me shape up my score. I'm grateful.

Reddeppagari Khethan

CAT 2022 - 99.62%ile
I purchased the complete cracku course. Cracku helped me build up my basics. Owing to the unpredictability of CAT exam, crack mock tests helped me be prepared for the worst case scenario.

Abhishek Mishra

CAT 2022 - 99.59%ile
Cracku is best for cat preparation. Daily targets, Mocks, Sectionals, Live sessions etc. are just one of the best things that help me in my CAT preparation throughout the journey. Thank you Cracku
Last Updated: Sept. 26, 2023, 4:29 p.m.
Published On: Sept. 26, 2023, 4:29 p.m.
Enroll Now