Solution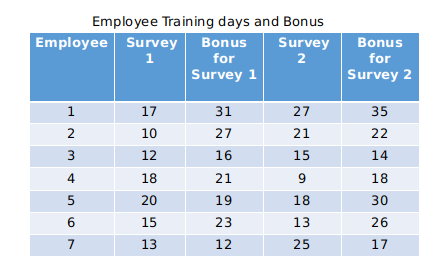 By using the data in 2A and 3A, we get the above table.
From the above table, it is clear that for the employees 1, 2, 3, 7 the number of training days increased from Survey 1 to 2.
Out of them for the employees 2, 3 the annual bonus decreased.
B is the correct answer.