Solution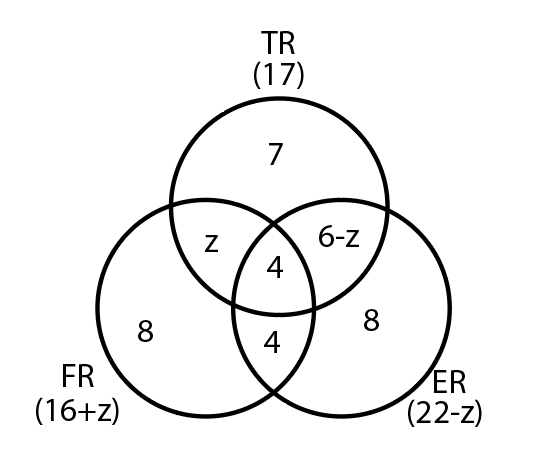 FR is greater than ER, thus z is 4,5,6.
If z=4,
FR=20, ER= 18
If z=5,
FR=21, ER= 17
If z=6,
FR=22, ER= 16
Now even if we transfer one of the volunteers opted out of the TR project thus he will now be handling FR and ER, and one opted out of the ER project will be handling TR and FR, while the remaining ones involved in all the three projects opted out of the FR project.
The worst-case scenario will be when z=4. Now 2 are out of FR, 1 from ER and 1 from TR.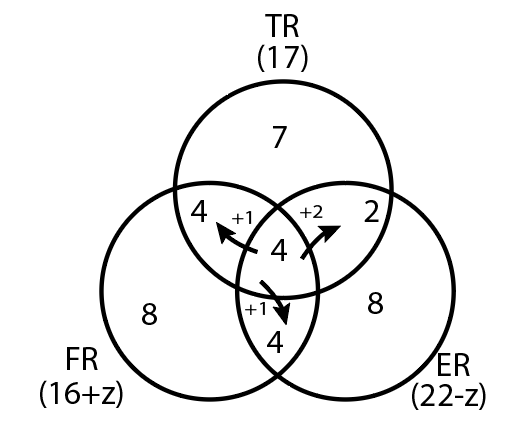 FR=20-2=18 and ER=18-1=17
So we can see that even if volunteers are withdrawn, the number of volunteers in FR are more as in, total if we calculate comes out to be more. Hence option B.