Solution
The table representing the Vote share of parties in the years 2000 and 2010 is as follows.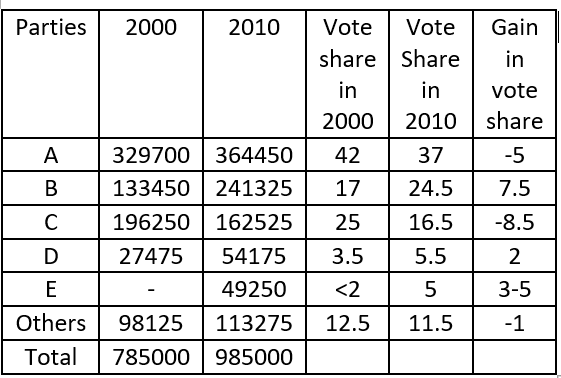 From the table, we can see that 2 and 7.5 are possible values.
Party E's votes in 2000 are less than 2% of the total votes as given in the question. Thus, the Gain in vote share will be between 3 and 5%.
Thus, only 2.5% is the option that is not possible.
Hence, option B is the answer.