Solution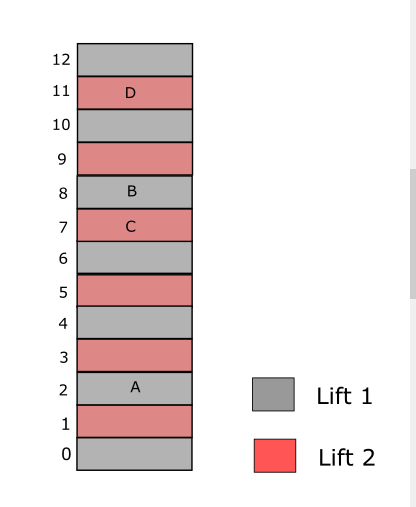 C travels for 7 floors on lift 2. It takes 3.5 minutes. Further it takes another .5 minutes at the 7th floor.Total of 4 minutes.
It travels another 3.5 minutes to the ground floor and spends 0.5 minutes halting at ground floor. Total of 8 minutes.
Now it travels for 5.5 minutes to the 11th floor. The question mentions that it halts for an extra 0.5 minutes. Therefore it takes 6 minutes. Total of 14 minutes.
Answer therefore is 9:14.