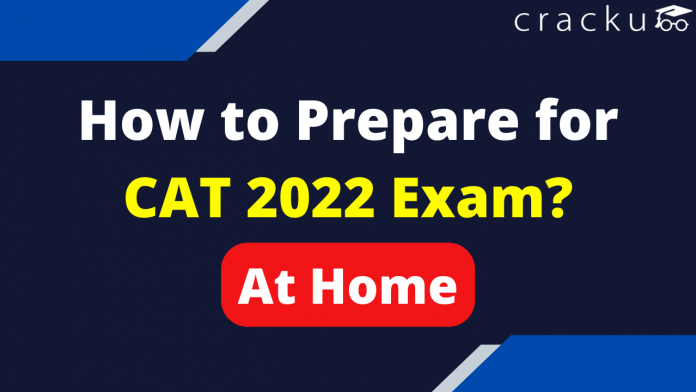 Common Admission Test (CAT) 2022 will be conducted in November 2022. The CAT exam is six months away, and it is the best time to start preparing for CAT 2022. The CAT exam is an open test forever graduates, there are many aspirants who are taking the CAT exam including the working professional and also the final year students. Mostly there will be not enough time to prepare for the CAT exam for the working professionals and the final year students. They just need to know how to prepare CAT exam at home without coaching. In this article, we will discuss how to prepare for the CAT 2022 Exam at home and also will provide you with a daily schedule for CAT preparation.
CAT online preparation can help aspirants from remote areas, working professionals, and final year college students a great deal in improving their grasp of the concepts. Aspirants can check out online preparation for CAT as the exam is online and also online coaching would give you time to prepare. Try checking out previous year's papers of CAT to know about the level of questions that appear in the exam. Also, taking a free CAT online mock test will help the candidates analyse their strengths and weaknesses.
Enroll for CAT 2022 Online Course
Take 3 Free CAT 2022 Mock Tests
How To Prepare For CAT 2022 Exam At Home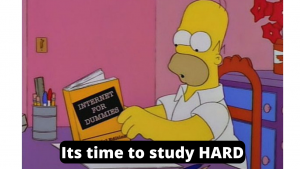 As we know, the syllabus of the CAT Exam is quite simple. The main agenda for conducting the CAT Exam is to test the basic aptitude skill of the candidate. It is not very tough to crack this exam if you have a structured learning strategy. If you are preparing at home, it is essential to have self-study material to prepare for the CAT exam.
The preparation strategy may vary from person to person. You can customize the study plan as per your comfort. Before going to see the preparation strategy, one must need to understand the CAT exam pattern which is given below.
CAT 2022 Exam Pattern (Based On CAT 2021)
| | |
| --- | --- |
| CAT 2022 | Total questions |
| Verbal Ability & Reading Comprehension (VARC) | 24 |
| Data Interpretation & Logical Reasoning (DILR) | 20 |
| Quantitative Ability (QA) | 22 |
| Total | 66 |
Download CAT Maths formulas PDF
Check out CAT Previous Year Papers
Phases in CAT 2022 Preparation Strategy
Aspirants will have two phases while preparing for CAT 2022 at home. As mentioned before this study plan is applicable to the people with job (working) and also for the students who were willing to prepare at home. Let us see the preparation strategy and its phases in detail.
Phase-1 (Learn the basics well)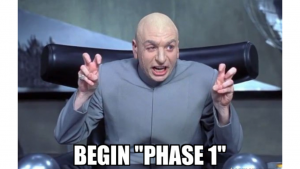 We always recommend the aspirants have a quick start with the basics in every section in preparing for the CAT Exam. Aspirants must avoid rushing through the basics. The focus of the aspirants is to have a clear understanding of the basic concepts in this phase. Avoid the early moves like going through shortcuts before you understand the basics of the respective concept.
If your score in some sections is terrible, try to focus more on those sections. Learn all the fundamentals of those concepts thoroughly. You should watch these excellent video concepts that cover the ENTIRE syllabus and are very helpful to improve the basics. There are also videos of problems in the mocks. Make careful notes after every video to remember essential formulas and tricks. You can watch the videos any number of times till you are very confident about the subject.
Checkout: CAT Free Practice Questions and Videos
Aspirants must try to solve a large number of problems to grasp the concepts they have learnt earlier. There will be some areas you may not be comfortable with. Identify such topics and practice them more. Allot the days for preparation according to your strength and weakness on those respective concepts. Also, balance the preparation for all three sections. Customize your schedule as per your comfort for covering the other sections.
Once done with the syllabus, solve mixed bag sums from different topics. Make sure not to have any pending doubts during the preparation, as it's not a good idea to postpone your doubts. Also, start taking sectional tests by the end of April to practice a particular topic.
Practising is the key to success. It is the most crucial part of the learning curve. Cracku's CAT Study Room has excellent questions that one can solve. Practice more from the sections that you are weak at.
Phase-2 (Take mocks)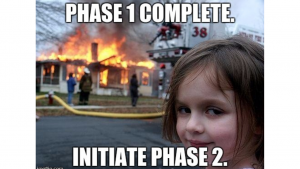 In this second phase of preparation, the aspirants must take mocks and analyse them. Mocks help you identify where you are going wrong. We recommend the aspirants improve their question selection skills while taking the mocks. Please make your strategy to attempt the exam and apply it on the mocks and check out whether it works or not.
Start by giving a mock a week in May. From June, you can start taking two mocks a week. Depending on your mock analysis, you can analyse them and practice your weak areas during the weekdays.
The study plan for each candidate varies, and candidates must devise a study plan based on their weak and strong areas. If you're a working professional, a daily timetable can be as follows (the timings vary from person to person):
Practice Quant / DILR for 1 hour in the morning.

Read 1-2 articles every day (if you're a working professional, you can read while travelling to work).

Practice mental calculations to solve a puzzle in your free time.

Practice 2 DILR sets, around 15 sums of quant.

Take small breaks in between to refresh yourself.
Download Highly Rated CAT preparation App
Take 3 Free CAT 2022 Mock Tests
Section-wise Preparation Tips
How To Prepare For CAT Verbal Ability Section
Here the only trick is to make a habit of reading at least one hour every day. Start with reading what you like, and then read articles from different genres to make yourself comfortable with various writing styles. This will improve your reading ability. That is what the candidate needs to crack this section.
Read the complete paragraph thoroughly until you understand. Avoid speed reading, skimming, surfing and other such gimmicky techniques. Most of the questions that appear will require the reader to infer the information from the passage. Questions on para jumbles and sentence elimination require aspirants to spot coherent ideas. The other questions in the VA section (like Para summary) also depend significantly on the ability of the aspirant to comprehend the passage.
Spend some time on Verbal Ability Concepts where you don't have confidence. And do not spend too much time on it.
How to prepare for CAT DI-LR Section
As mentioned in the study plan for VARC, the same trick will also work to crack this section. Here you need to practice the different problems from different concepts. Try to solve two sets every day, i.e. one set is from Data Interpretation (DI) and one from Logical Reasoning (LR). 
As we know, CAT has moved away from the traditional LRDI sets. It's imperative to practice the non-traditional type of sets. The appearing sets are more logic-based (and relatively less data-intensive in nature). The differentiation between DI and LR has almost vanished in recent years. So, the aspirants must improve their problem-solving ability by practising puzzles and other unconventional problems.
How to prepare for CAT Quantitative ability Section
The Quant basics will play a crucial role in this Quantitative Ability section. Most of the Candidates will neglect to view the quant basics during the preparation. They will directly move on to solving the problems without having strong knowledge of Quant basics. The Candidates may forget the infrequently used concepts. So it is essential to allocate some time for refreshing the concepts.
We can classify the topics under the Quantitative Section broadly into five categories.
Number systems

Algebra

Arithmetic

Geometry and mensuration

Modern maths
The aspirants must practice as much as possible on these topics during the preparation. We recommend not to avoid any of these topics because the weightage from the topics are changing year to year in the CAT exam. And also, while practising, find that the method to get the solution for the given problem is optimum. Check out any other possible ways to solve the given problem. Try option substitution, and option elimination techniques for more complex questions.
Additional Tips During Preparation at Home
Have a peer group:

 It's important to have a good peer group during your preparation. It keeps you motivated, and it will also help discuss various concepts, test-taking strategies, etc.

Prepare for an MBA and not just for CAT:

 It helps during the interviews if you have knowledge about current affairs, hence develop a habit of reading the newspaper regularly.

Prepare yourself mentally: 

Cracking CAT requires discipline, and (especially once you start taking mocks) there can be a lot of fluctuations during your preparation, in mock scores etc. There will be good days and also bad days. The key is to stay motivated during this period. Make sure not to get overly stressed. It's essential to take breaks during your preparation.

Allot some time for your hobby:

 Try to focus on your overall personal growth during your preparation. This will also be helpful during your interviews.
Join our Telegram group of MBA aspirants for quick and regular exam updates