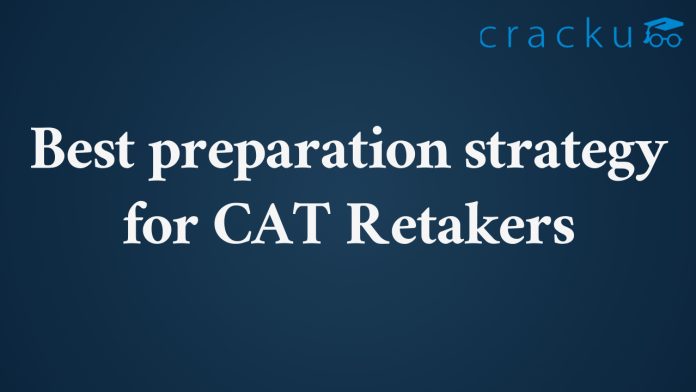 How To Prepare For CAT [Study Plan For Repeaters]
There can be a multitude of reasons for the candidates appearing for the CAT exam again. Candidates retake the exam because they didn't get the desired score, or got a good score but did not get calls from their desired B-school, or got calls but couldn't clear the interviews of the institutes of their choice. In this article, we will be discussing the preparation strategy and study plan for the CAT retakers/repeaters.
Enroll for CAT 2021 Online Course
The candidates who scored less, roughly fall under one of the following categories:
One category of students re-appearing for CAT is, they have performed well in two sections but have done poorly in one section. So, identify that weak section, build your fundamentals in that section, and plan your preparation accordingly. If the gaps are minor, focus on bridging them, and then you just need to take a lot of sectional tests and mocks.
Another category is those who performed well in one section and poorly in two sections. Here, also identify those two sections, fill the knowledge gaps in these sections and allot more time to those sections (at the same time making sure that you maintain your scores in your strong section)
And, those students who didn't perform well in any of the sections. If you've got less than 70 percentile in your previous attempt then your preparation plan should be more or less like that of a fresher. Go topic by topic and decide whether you have to learn something from scratch or just need more practice. So, don't shy away from learning the fundamental concepts if your basics are not strong. If the gaps in your fundamentals are huge it is advisable that you join a Structured Online CAT program, which would be extremely helpful in this regard.

One of the biggest mistakes to avoid here is being in a hurry to learn shortcuts without a proper understanding of the concepts. Understand this and plan your preparation accordingly.

Also, another category of students who scored less is, those who are strong in all three sections but had a bad exam day (usually because they had panicked during the exam). This happens even to the best of the performers. In such a case, you should work more on the psychological aspect of your preparation. Take more mock tests in an actual exam-like environment, to get used to such test-taking experience. You can also practice meditation every day (starting with just 5-10 mins per day) which can help you take the exam with a calm mind.
9-months Schedule for CAT 2021
Take 3 Free CAT 2021 Mock Tests
The first step before you start preparing for CAT, again, is to understand why you couldn't crack the exam in your previous attempt. Assess where you stand now. The reason for your low scores could be a lack of conceptual understanding, lack of proper strategy, lack of speed, accuracy, etc. Another reason why students fail is – They have prepared, but not in the right manner. Many students work hard, put in the efforts, but on the wrong things. They spend unreasonable amounts of time learning concepts that are irrelevant for CAT and are confused with the multitude of resources available everywhere.
So the most important step is to find out where you faltered, identify that reason and start working on it. Start with analysing your CAT paper. You must be having a fair idea of what went wrong and what might have gone right. Once you understand this, the task is simple! You just need to work on those areas where you need improvement. Change your preparation accordingly, and this is very crucial. If you do not change the way you prepared earlier, you will not see a major improvement in your scores.
Devise a Study plan: Have a detailed study plan in place, give more time to improving your weak areas. You can have a look at our CAT online program if you are looking for a structured preparation with a detailed study plan.
The following is the Section-wise strategy & study plan for CAT repeaters.
Join 7K MBA Aspirants Telegram Group
Section-wise preparation strategy & study plan:
Section-wise strategy & study plan for CAT repeaters
Quantitative Aptitude (QA)
Start with the revision of the basic concepts first. This is crucial, as CAT tests the ability of students to comprehend basics rather than solving complicated problems.
If one is weak in QA, then the first few weeks should be spent on understanding the basics of all concepts, and the focus should not be on the speed at this stage, rather it should be to understand the approach used to solve the problem. In this section, candidates usually focus only on the topics they like and ignore the topics they dislike. One should not ignore any topic for choice, it is advisable to learn the basics at least, of every topic, so that you don't miss out on the easy questions from a particular topic. So, go through concepts again and practice more questions. Once that is done, focus on taking the sectional tests and mock tests. Also, spend 10-15 minutes doing Speed calculations every day (like simple additions/subtractions, multiplications, conversion of percentages to fractions and vice versa, etc).
Data Interpretation & Logical Reasoning (DILR)
If one has already learned the basic concepts earlier, those concepts should be quickly revised. Once this is done, the next step would be to practice the DILR sets from previous CAT papers, and mock tests, and sectional tests. The trick here is identifying the right approach to solve the set, and representing the data correctly.
Also, it is recommended to solve puzzles like Sudoku's and Kakuros on regular basis to improve one's logical thinking abilities (as CAT has moved more towards the logically based sets rather than calculation-intensive puzzles/sets).
Download DI Questions for CAT PDF (Topic-wise)
Download LR Questions for CAT (Topic-wise)
Verbal Ability & Reading Comprehension (VARC)
The VARC section is the one that requires less amount of concepts to be learnt, and more amount of practice to be done. The plan for this section should be allocating at least 1 hour every day to read what you like, and at least 30 mins reading diverse articles (this will help you understand various writing styles) which would make you more comfortable in this section. This reading process should be continued till the day of the exam. (you can also read diverse articles on our MBA/CAT preparation app- there are excellent articles posted here for aspirants preparing for CAT).
Download Highly Rated CAT preparation App
One can also refer to 'Word power made easy by Norman Lewis' to improve your vocabulary, but make sure not to spend too much time on vocabulary.
Download Verbal Ability for CAT PDFs
Checkout: CAT Free Practice Questions and Videos
Additional points to remember for candidates repeating the CAT:
Mock tests – It is imperative that you start taking mocks early. You would have already understood that mocks matter a lot. Mock tests help you to identify and analyse your weaknesses and see exactly where you stand. Don't wait until you've finished learning all the concepts, simultaneously give mocks and analyse thoroughly. Try to take 1-2 mocks a month in the beginning and then gradually increase it to 1-2 mocks per week.
Focus on building your exam strategy. Experimenting in the mocks with various strategies (and ultimately finding the one that suits you) and rigorous mock analysis will help you achieve that.

Staying motivated during your preparation– You need to stay motivated enough to stick to your plan. Put in the required time for the preparation, and one should not be getting distracted after a few days/weeks. Especially when the mock scores are low, it's important to not get disheartened. Focus on practising more and improving your weak areas.
Having a peer group: It's important to have a good peer group during your preparation. It keeps you motivated, and it will also be helpful in discussing various concepts, test-taking strategies, etc. Other than this, you can join our Telegram group where you can post and discuss your queries.
Join 7K MBA Aspirants Telegram Group