Solution
All are facing centre. Since, F sits fourth to the left of B. This means, F sits opposite B. [Since, there are 8 students]
Now, A and H are F neighbours.
case 1 : If A is to the immediate left of F, The, the condition that C is to the third left of A will be invalid as in this case, B is already in that position.
case 2 : A is to the immediate right of F while H is to the immediate left and C is third to the left of A, i.e. immediate left of H.
The arrangement is :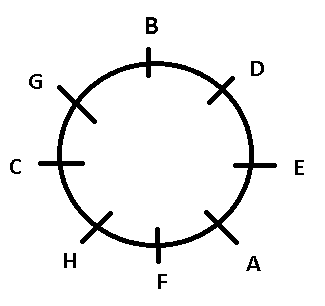 If all are arranged alphabetically starting from A in clock wise direction. Then, the arrangement will be :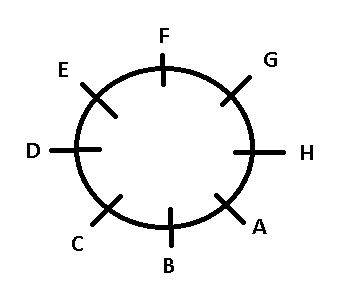 Clearly, positions of none will remain unchanged(excluding A).
Ans - (A)