Instructions
Study the following table and carefully answer the given questions.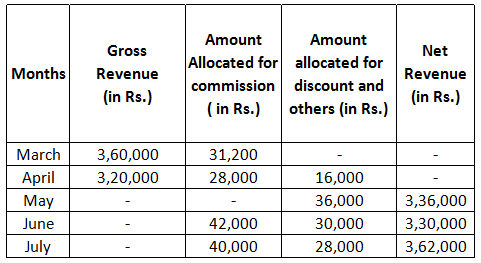 Note :
(i) Net Revenue = Gross Revenue – Amount Allocated for commission – Amount allocated for discount and others
(ii) Few values are missing in the table (indicated by -). A candidate is expected to calculate the missing value, if it is required to answer the given question, on the basis of the given data and the information.