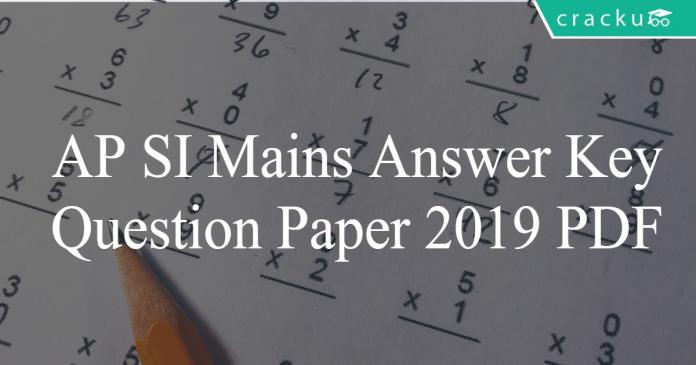 AP Police SI Mains Question Paper with Answer Key PDF:
Andhra Pradesh State Level Police Recruitment Board(APSLPRB) conducted SI Mains written exam on 23rd and 24th February 2019 in four papers. APSLPRB conducted exam for 334 SI posts in SI (Civil), RSIs (AR/APSP), SFO & Deputy Jailor.
Answer Key released for AP SI mains Paper- 3 and Paper- 4.
you can download the answer key from below links.
Download AP SI Mains Paper- 3 Key
Download AP SI Mains Paper- 4 Key 
Paper 1 & 2 is Descriptive type paper in English(Paper-1), Telugu(Paper-2).
Paper 3 & 4 is Objective type paper. Paper- 3 containing Arithmetic, Reasoning and mental Ability. Paper- 4 containing general knowledge questions. Total no. of questions in
Paper- 3,4 is 200.
AP SI 2019 Paper-III Question Paper – Download [Will be Updated Soon]
AP SI 2019 Paper-IV Question Paper – Download [Will be Updated Soon]
AP SI Prelims 2018 Question Paper with answer key
Download Highly Rated SSC Exam App