The most crucial aspect to be considered for an MBA aspirant is to stay motivated while preparing for the CAT exam. As we all know, motivation is a factor that does not remain constant while preparing for the CAT exam. Many factors influence getting motivated or demotivated. So it is essential to figure out the factors that are making you demotivated and stay motivated till you get success. This article will provide some simple ways to stay motivated for the CAT 2022 exam preparation.
How To Stay Motivated During The CAT Preparation
When it comes to the CAT success stories, most of them are average students. An average student or a non engineer student can achieve success by staying motivated. So, every aspirant must need a CAT exam motivation during the preparation. Check out these 10 simple ways to increase your motivation in preparing for the CAT exam.
Figure out your demotivating factors
As mentioned before, motivating and demotivating may trigger based on many factors in your daily life. So, it is imperative to find out the factors that demotivate you from studying and also the factor that increases your motivation. Stay away from those factors that demotivate you while preparing for the CAT examination.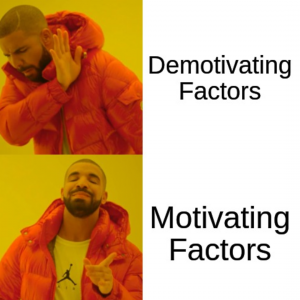 Define your long-term goal
A long-term goal is a thing that makes you more motivated. It is nothing but your dream that what you want to make true after your MBA. So, it is essential to have a long-term goal that boosts your motivation while preparing for the CAT examination. As this is the initial step to achieving your long-term goal.
Believe in yourself
Self-discouraging is the most horrible mistake that most aspirants do when it comes to CAT preparation. Do not listen to the voice of people who discourage or make you frightened about the examination. Just believe in yourself. Of course, the competition is quite tough for the CAT exam. But, if you look at the exam objectively, eventually it is an aptitude-based exam. Even the syllabus is quite simple as you have learnt earlier in school life.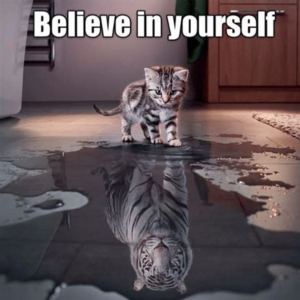 Terminate all the pressures
Remove all the thoughts that made you increase your mental pressure. There are many possibilities of having mental pressure such as financial crisis, family issues, running out of time, and also, of course, the personal life issues like love, break-up, etc. Avoid thinking about all this stuff that makes you overwhelmed with pressure while preparing for the CAT exam.
Stop thinking about the toughness of the CAT exam
Every year there are thousands of applicants are applying for the CAT examination and also many students are achieving the CAT with a good percentile. Of course, the competition is high but the exam is not so tough, even an average student can crack the CAT exam with a higher percentile. When it comes to the syllabus of the CAT examination, it is a simple thing which you have already learnt in your schooling. So stop thinking of the toughness of the CAT exam.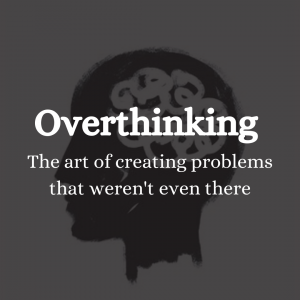 Download CAT Previous Papers PDF
Plan your preparation and stick to it
Having a perfect preparation plan can increase your self-confidence to prepare for the CAT exam. If you have a preplanned strategy to prepare for the exam, then you can estimate your capability of finishing the tasks in your preparation plan. Sticking to the plan is also important, there is no use in planning without implementing it. Also, taking a free CAT online mock test will help you in gauging your strengths and weaknesses.
Do not underestimate the time
Most aspirants are making a common mistake of having a backlog of their preparation if there is more than enough time for the examination. It is advised to start the preparation early which helps you decrease pressure and clear understanding of the concepts.
Social Media Distraction
The most important thing that an aspirant must avoid during the preparation is, do not even look into the social media, which distracts you from preparation. This digital distraction may lead to wasting of your most valuable time and get backlogs of tasks in your CAT preparation plan.
Reward yourself
While accomplishing your daily target in your preparation plan, it is very essential to have a break. One can take a break as a reward when you successfully accomplished the target in your preparation plan. This process will motivate you to complete the syllabus with a preplanned strategy in time and encourages you to go with the next target.
Accept the failures
"Failures are the steps to success" this is the most important point to be noted when preparing for the CAT examination. If you are failing to reach the target, do not get depressed or give up. Turn your obstacles into opportunities and your problems into possibilities. Failures are the best factors to get motivation and completely based on your acceptance of the failure.
Hope these tips may help you to stay motivated for the CAT 2022 exam preparation. Thank you so much and all the best.
Join our Telegram group of MBA aspirants for quick and regular exam updates